During work hours, customers can only see the aesthetically attractive merchandise arranged with careful planning. As they enter the store, they get lost over what to buy and how not to buy everything. They rarely think about the logistics behind the creation of a retail store—as they should! Once they start wondering about other things than making a purchase, you have failed in terms of visual merchandising.
Other than the how's of a store's visual appeal, keeping a retail store clean and organized is the behind-the-scenes scenario that customers rarely think about. It requires the meticulous and efficient hands of professionals like MC Janitorial services to make this magic happen. Their work is similar to a director whom you'll never see on the screen but whose job is just as crucial as everyone else's. They have to make sure that your customers continue to bask at the moment as they try on clothes without the question if the store is being cleaned daily because of a cobweb by the mirror.
Here are some tips on maximizing the appeal of your store:
Incorporate artworks in the store.
You'll notice that chic boutiques are putting up functional art installations into their stores. They double as storage and clothes rack while acing the presentation of the products. You can say that they are serving their purpose well, as the eyes of the customers will initially find their way towards the one-of-a-kind structure. Other than its functionality, artworks can instantly add character and make your store different from the rest. Plus, it will be a great way to collaborate with and showcase the work of a local artist in your area.
Include lots of mirrors.
Of course, you must know that customers don't always go to the dressing room to try out an outfit. Some check how they initially look by grabbing the hanger and placing it over their body. The problem that most stores have is that customers have to get from point A to point B just to see if the clothing is worth taking to the dressing room—admittedly, no one likes that. Having mirrors in the right places can make a limited space look bigger. You can maximize the space by using a mirror to cover the stock shelves.
Have an accent wall.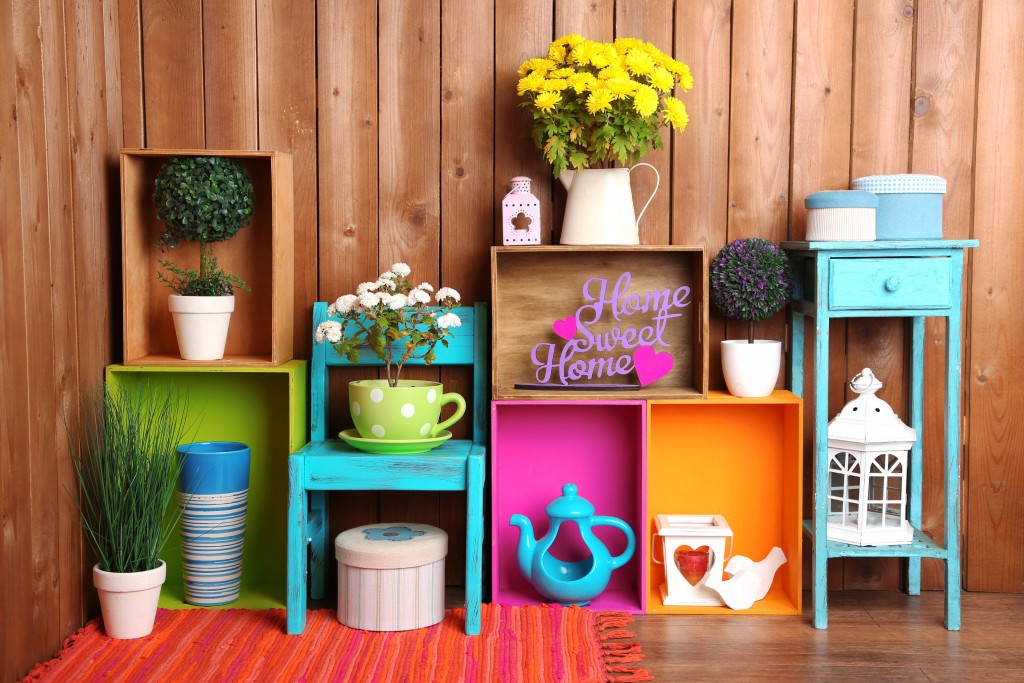 An accent wall will not only give your store a fresh vibe, but it can also serve as free publicity for your store. Having a visually pleasing wall which will make your customers want to take photos of will help you attain the much-needed social media presence. It can make your store look larger than it is. You'll have numerous choices in creating an accent wall. From loud wallpaper to hanging plants, it will surely attract people's attention.
Create a playlist that matches your store's vibe.
It's important to note that music is part of the overall store design. It is an important aspect of creating an atmosphere that will ensure the customer's enjoyment when it comes to shopping. It is proven by a study that background music affects a customer's shopping behavior. You must take into consideration the volume, quality, and content of your background music.
Your retail store speaks so much about your brand. It is the physical manifestation of your brand philosophy and core values. It is only right to have the interiors emanate your store's branding.