Singapore is one of the cosmopolitan, tourist-friendly countries in Asia. Strategically located in the Asia Pacific region, many tourists and travelers flock to the island country to shop, dine, and tour. With the relatively small size of the island, tourists can go around Singapore in less than a day. Here are some of the ways how you can commute in Singapore:
Transportation in Singapore
In only a short period, public transit in Singapore significantly improved. Efficient public transportation has all the more made the city-state a very convenient place for tourists, not only for pleasure. It is also a very good place for professionals and business owners to work. Private forms of transportation are also highly dependable and convenient, which will be discussed in a while.
Traveling in Singapore with Public Transportation
Amid the efficient public transportation, the government still encourages its citizens as well as travelers to walk, cycle, and ride (WCR). This idea was first introduced by the Transportation Ministry in 2013. The authorities made almost the entire Singapore a walkable city. Pedestrian-friendly roads and sidewalks were improved, and stricter traffic regulations were likewise implemented. With these effective mobility options, touring Singapore is technically free.
However, if you want to finish your city tour quickly and save money, you can opt to take the metro. Singapore's Mass Rapid Transit (MRT) operates early in the morning at around 5:30 until late into midnight. The MRT has six lines that connect various tourist areas as well as residential neighborhoods. This form of transport is one of the most comfortable and most convenient ways to get around.
If you want to see the city, you can also utilize the rapid bus service. This mode of transport also accepts the reloadable prepaid ticket used in the MRT.
Using Private Transportation
For those travelers that prefer their privacy and convenience, they can use the following to get around:
Ride-hailing app services – mobile on-demand applications are available in the country, and these include Grab, which provides point-to-point services;
Trishaws – these are rickshaws that are connected to motorcycles or scooters that mainly ply tourist routes;
Car rental – Grab driver-like services that offer private car services – can drive you around Singapore from your hotel to various points on the island; and,
Taxis – traditional point-to-point transportation service that makes use of a metering system.
Adequate Transportation: Manifestation of an Effective Government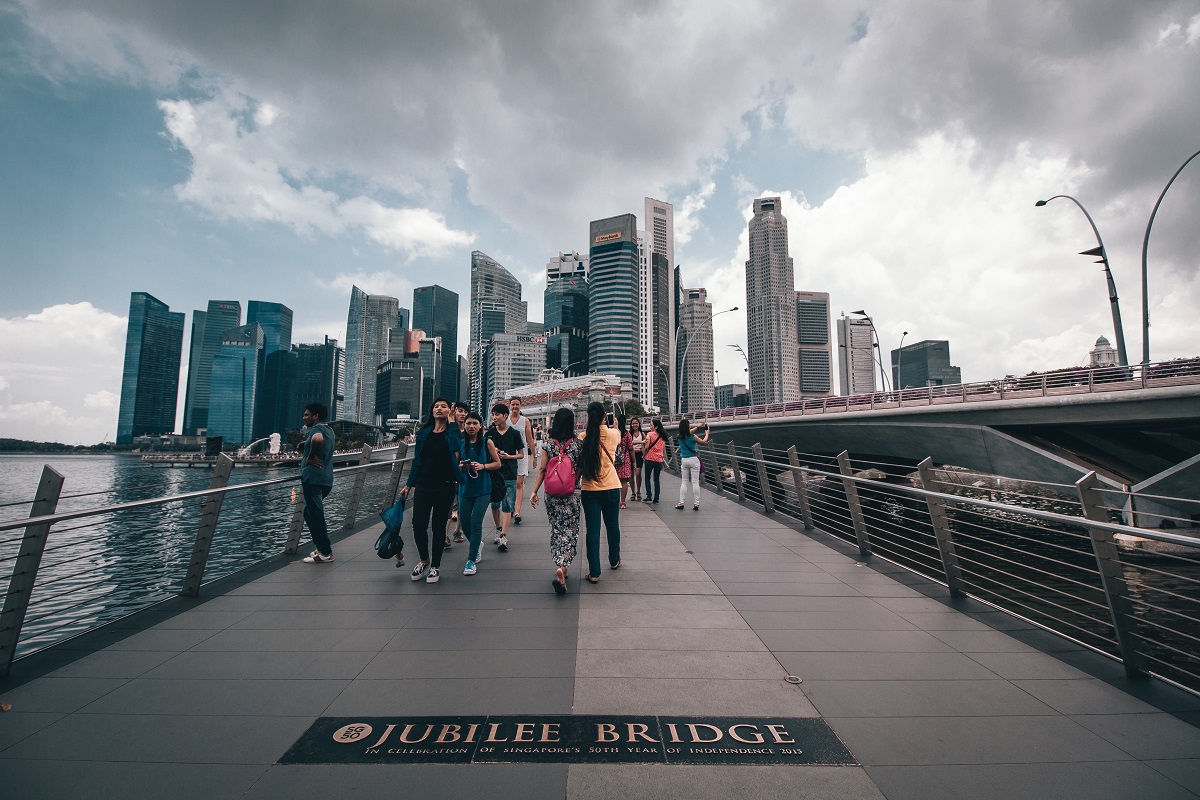 Apart from the effective methods of transportation in Singapore, the strict implementation of laws across the city-state demonstrates the effectiveness of its government. It is not surprising why many people – from its neighboring Asian countries to major Western countries – flock to Singapore. The authorities support and are also focused on the improvement of their infrastructure, the maintenance of roads, and the effective management of vehicular traffic.
Furthermore, the foresight of transport authorities is incredible, and this is significantly demonstrated by the construction of senior citizen-friendly infrastructure. As the population of Singapore continues to rapidly age, pedestrian lifts, as well as walkways, are slowly introduced to already-built bridges, thoroughfares, and buildings.