Standard workspace design has seen a lot of changes in the past couple of years. The changes are so drastic that you wouldn't even recognize it if you were to step into an office back in the 1990s. Though some remain as part of a traditional structure, most of its aspects already got replaced.
The changes that happened in the workplace environment boils down to the evolution of office culture. But where did it started?
The evolution of the workplace environment
More than two decades ago, an office had a team of employees working behind a giant computer. As management practice changed, the office design changed along with it.
Employees no longer must spend all their time in front of their desk any longer. Now, they have a completely flexible working station. They even have the freedom to decide where and how they want to complete their tasks.
Thanks to the latest technologies, employees now have the option to work remotely. As the management practice changes its style, the entire office design also must adjust to it. This type of setting has made commercial cleaning services a lot easier.
Now, companies have access to cloud computing, instant messaging, and online web conferences. These tools have made collaborative tasks a lot easier. All that the employees need is remote access and a stable internet connection.
The rise of co-working spaces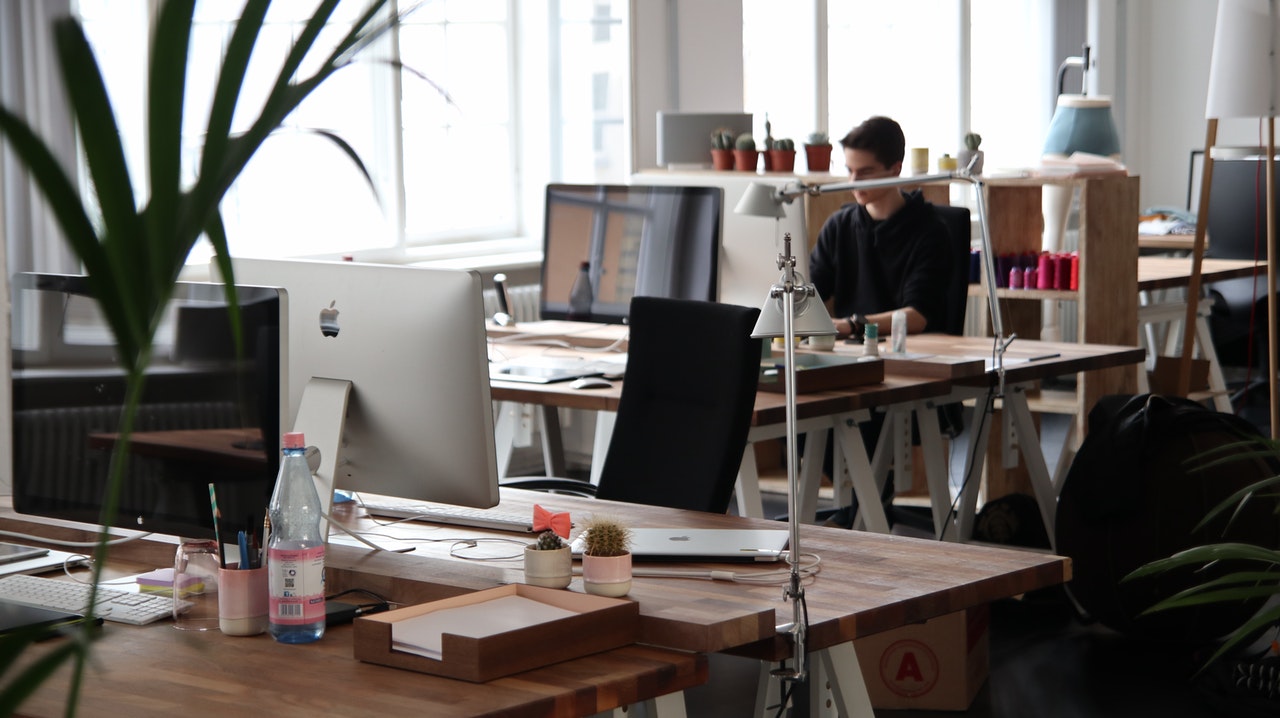 The considerable changes with the entire workplace settings gave rise to what we now know as co-working spaces. These are collaborative spaces that house several employees coming from a single organization. This type of setup works well with startup businesses because of its many benefits.
One of the things that attract low-cost startups to co-working spaces is its payment settings. Co-working spaces work much like a club membership where its clients get to rent the area each month. Some even provide options for weekly and hourly rentals for their clients. If you look at it from a business's perspective, co-working is an excellent way for companies to have their workspace free from long-term commitment.
The Balances Small Business says that most co-working facilities are also all-inclusive. It means that it has everything that every employee needs. That includes furniture, appliances, as well as utilities. It means that you don't have to worry about purchasing any desk and chair or work. Even more, you'll also have access to reliable high-speed internet for your employees.
Since it is a shared space, it creates a collaborative environment for everyone. It is beneficial for freelancers and self-employed individuals. Working remotely has its downsides. One of them is the lack of social interaction. Working in a shared space means that you get to interact with a group of like-minded individuals. There's even a chance that you can also learn from them.
Workspace design has completely changed over the past few years. With modern technologies, people can now collaborate anywhere with only a click of a button, finish a task with a swipe of a hand, and have everything within reach, wherever they are.