San Francisco, New York, and Boston are not only the most expensive cities for renting an office in the U.S. but also worldwide based on a report. The three cities landed on the top 10 list for this year.
While this is bad news for tenants, it presents an opportunity for investors who are looking for business ventures such as a coworking space franchise. Shared offices have become popular because of its cost-efficiency, and the rents in these cities will further drive demand for such properties. For instance, start-up firms consider it to be a cheaper alternative to set up business in a strategic place without paying the full rental rate.
The Cost of Renting Offices
Knight Frank published the report with the forecast rental rate for each city in different countries. Hong Kong ranked on top with an expected price of $239.54 per square foot. This fell from the previous year's estimate of $252.15 per square foot, yet it remains the least affordable worldwide. Tokyo ranked next with rates costing $111.81 per square foot, while London and Paris's rentals are expected to cost $91.95 and $91.60 per square foot, respectively.
In San Francisco, rates are expected to reach $87.5 per square foot this year. New York's office rentals may cost $81.97 per square foot, and Boston's average rate could reach $72.9 per square foot. The report noted a year-over-year increase in average rental prices for all three cities.
How Rates Spur Demand for Coworking Space
The high cost of renting means that more businesses will try to look for cheaper places, hence coworking spaces are an excellent choice for your real estate investment. It's not advisable to start a business from scratch in this market segment due to the inherent risks. For instance, you would have to invest a lot of time and money in handling different business requirements.
On the other hand, a franchise eliminates many of these tasks such as establishing a customer base and marketing strategies. Despite the high upfront cost, it's a worthwhile expense compared to saving money by launching the business on your own. Remember that most sole proprietorships fail to exist after a year of business, so it can be risky especially for first-time business owners.
Pros and Cons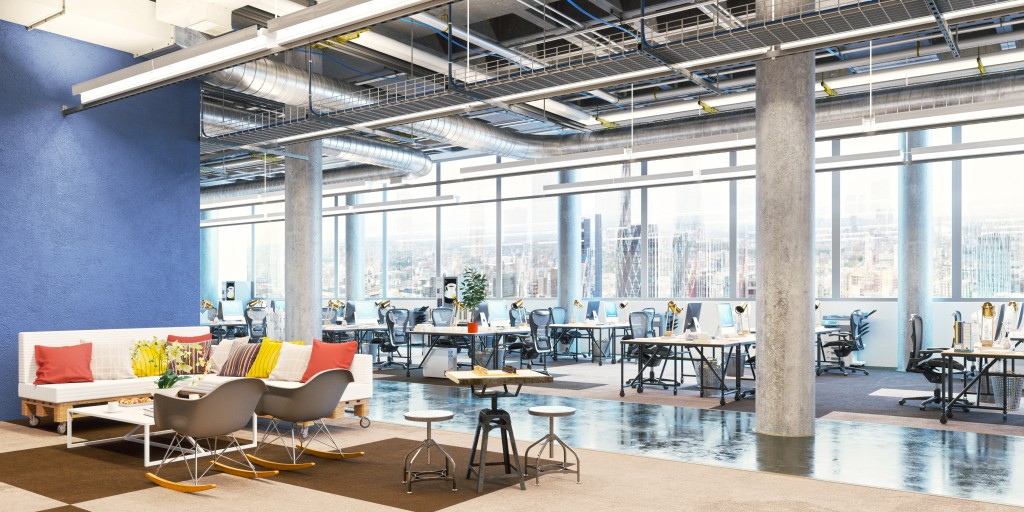 Like any other franchise, it's essential that you understand the nature of shared working spaces particularly the advantages and drawbacks. These pros and cons will depend on your target market.
If you like to cater to remote employees and independent workers, your chosen property should be conducive for a quiet workspace. Large coworking areas can be noisy and can cause conflict among tenants. The design and layout and office will be a crucial factor to solve this.
When choosing a coworking space franchise, you should look for a brand that reflects your business principles and goals. It's also helpful if they operate in high-density and expensive places like the three cities mentioned here. There's a higher chance that demand in these areas is stronger than elsewhere in the U.S.