They say we shouldn't judge a book by its cover, but it seems natural for us humans to get attracted to pretty looks. If we're asked to choose between two houses, one with a lush garden in front and flawless exterior paintwork, and the other a fixer-upper with broken roofs and cracked walls, most of us would go for the first option without a second thought. Even if the pristine house is more expensive, we'd gladly pay for it than spend less on a fixer-upper, only to face higher costs because of its maintenance issues.
You may not always be aware of it, but you act the same way when regarding brick-and-mortars. When you shop in the mall, your brain often urges you to check out the stores with the most appealing window displays. Even if you don't know anything about the brand, you'd still walk into their store just to get a closer look at their displays and products for sale. If the brand's aesthetics win you over, chances are you'd remind yourself to go back to their store and buy more items.
So if you'd like to open a brick-and-mortar store, pay special attention to your storefront's design. If you'd start a new brand, your store's curb appeal will be highly crucial, because it'll be the key to attracting your first customers. Remember, no one knows your brand yet, so only you have one chance to impress your market, and that's through your store's eye-catching exteriors.
1. Make it Obvious That You're Open
This may sound like a no-brainer, but if you're a new brand without the "Open" sign on your front door, people may hesitate to enter your shop. They'd wonder about many things, like whether you entertain walk-in customers or those who booked an appointment only. Avoid drawing out those thoughts by making your front door inviting. Hang a "Come in, We're Open" sign from your front door, and if you can, stand outside your store as well and give away brochures or fliers. If security won't be an issue, you can also just leave your front door open. That very clear and direct gesture will surely turn heads.
2. Match the Exterior's Design to Your Products or Services
If you sell basic tees in minimalist colors like black and white, your store's exteriors should reflect that palette. Paint the walls white, so that they'd match your window and store displays.
If you're fortunate enough to be able to lease or buy a space that you can significantly modify, consider investing in architectural enhancements that represent or demonstrate your products or services. For example, if you're selling home improvement products, dress your outer walls in custom-manufactured stone casting. That can demonstrate what your products can achieve. Similarly, if you're a service business, let's say a spa, adorn your exteriors with Zen elements. That way, the people looking at it from outside can immediately get a sense of the experience you're offering.
3. Don't Overcrowd Your Windows With Signage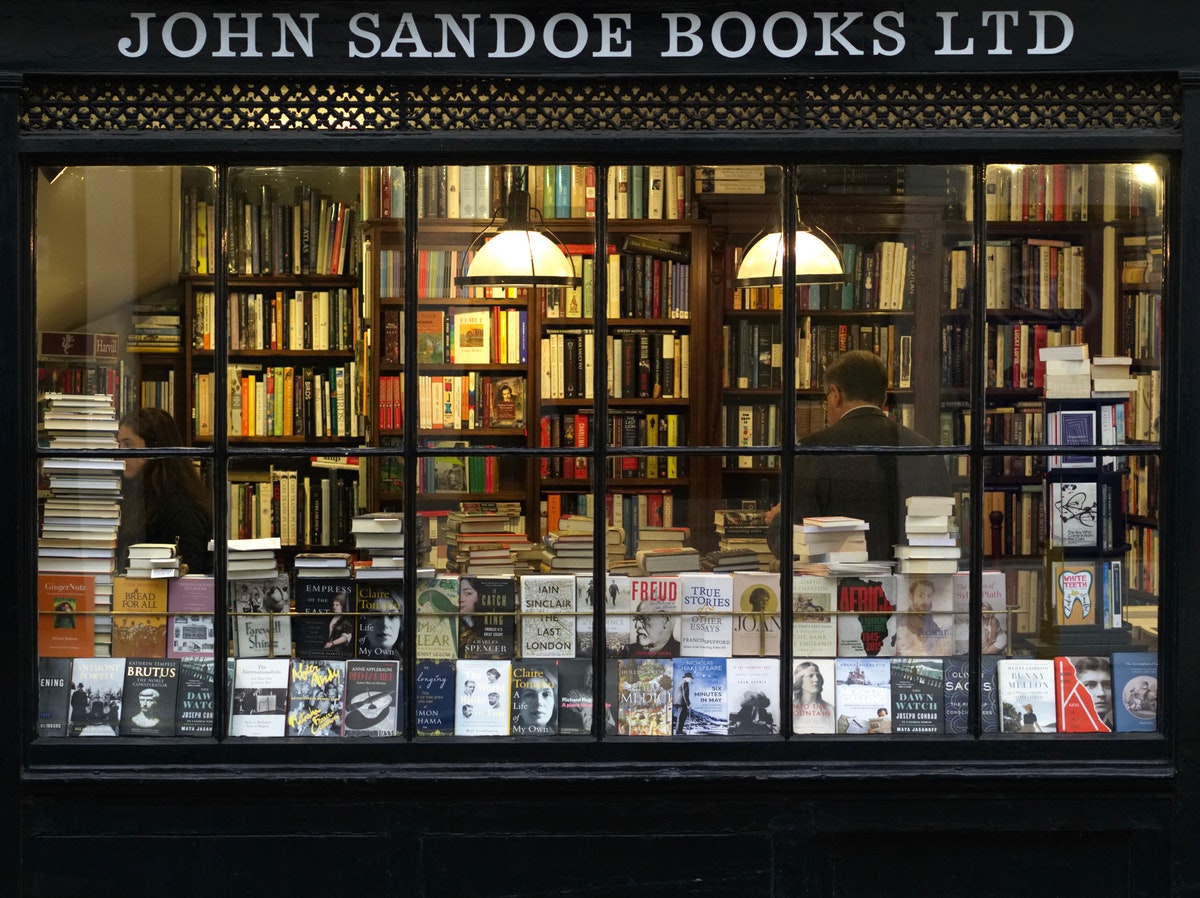 Sure, people love to see the words "Sale" or "New Arrivals" in bold, block letters, but not as much as they love to gaze at artfully styled mannequins or glorifier displays. Catch their attention with the signage, but maintain their interest through your beautiful displays. Dress up your mannequins in different styles, ranging from semi-formal to streetwear. Even if you don't specialize in one style or the other, showing customers that your clothes are capable of achieving it anyway will spark their interest and urge them to check out the rest of your products.
4. Update Your Window Displays Regularly
If you rarely update your window displays, people will think you've stopped operating. No matter how stunning your displays are, they're going to lose their allure in a few months' time, if not a few weeks. Updating your displays seasonally isn't enough either; it can make people assume that you only sell a single set of products for a whole season.
So change up your window displays as often as you can. It will keep things fresh and interesting. The change doesn't have to be dramatic anyway. Simply switching a mannequin's purse or shoes can already create a huge difference.
5. Keep the Exteriors Tidy
Your storefront can get messy if it's situated outside of a mall. After natural disasters or outdoor events held nearby, you'd surely find litter and debris cluttering your curb. Don't wait for your city's street sweepers to deal with that mess; have outdoor cleaning supplies in your store so that you can clean up before business hours begin. Nothing turns off customers more than a dirty storefront.
70% of first-time sales happen because of a store's curb appeal. So don't focus on interior design alone. Give your exteriors the same attention, and your brick-and-mortar can enjoy sales as high as any popular online store.