Homeowners in Queensland should prepare to spend more when they plan to build a brick garage. A single brick garage may cost at least $15,000, while you could spend up to $40,000 for a double brick garage.
The size and type of roof, particularly for a detached garage, will affect the actual cost. Your location will also determine the total expenses for materials and cost of labour. You might need to replace or repair garage doors in case you want to convert an existing structure. If you live in Cairns, garage panel door repairs and replacement may cost around $45 per hour for a professional fix.
Measuring the Garage Size
Accurate measurements of your garage help with estimating the construction expenses. A standard single brick garage often measures at least 3.2 metres wide, while you can adjust the height based on your preference. Homeowners who plan to add a storage space should increase the area's width to accommodate it.
On the other hand, double brick garages measure 5.8 metres wide by 5.8 metres high. While you can adjust the height, follow the standard width to accommodate the space for parking two cars. Triple brick garages will definitely cost more. An average triple garage measures at least 8.6 metres wide by 5.6 metres high.
The Necessary Materials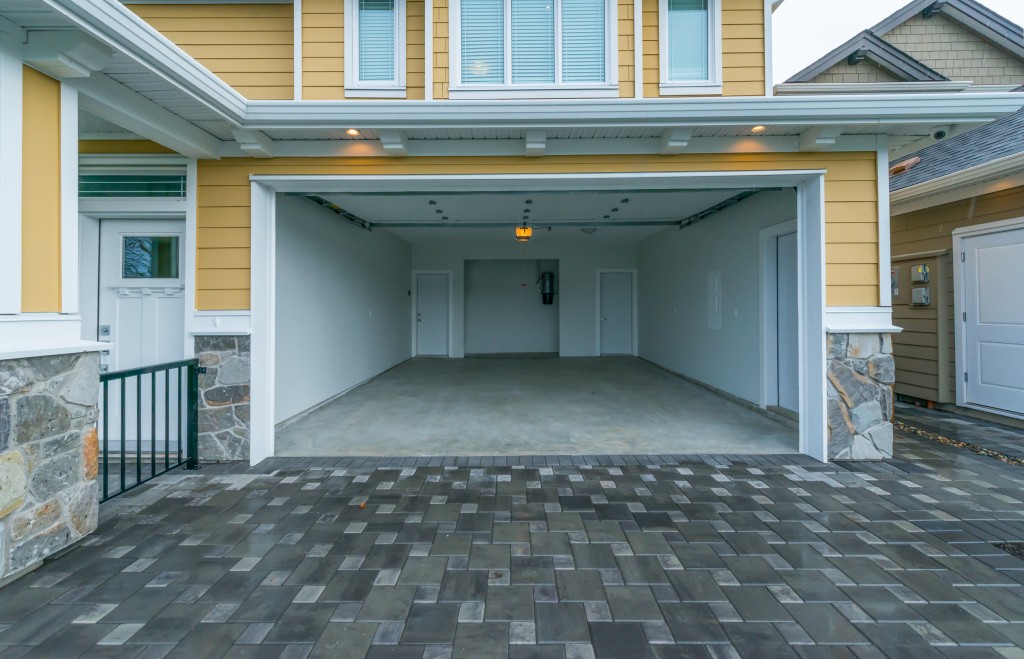 Aside from the roof, you need to install slabs and doors for a brick garage. Windows are optional unless you want the garage to double as a workspace. You should expect to spend at least $1,200 on slabs alone for a single brick garage. Slabs for a double and triple garage cost $3,700 and $5,300 on average, respectively.
The price of materials will vary based on where you live in Queensland. It can be cheaper to buy slabs in a suburban area because of the lower cost of living. Ask a brick supplier if they have a concrete or for slabs to save money. Concretors pour slabs onto the structure and letting a contractor do this will increase the labour fees.
Professional Fees
You will need at least two different contractors, which are masonry professionals and garage door installers, for building a brick garage. You can pay between $20 and $40 per hour to hire bricklayers. Some of them may charge a fee based on the number of bricks for installation. For instance, they may quote $1,500 for a project that will use 1,000 common bricks.
Garage door installers may quote per job as well. Regular door installation can cost around $300 while replacements can be worth $500. Smaller projects don't necessarily mean cheaper prices, as some professionals may charge a flat rate for their services. Consult at least three different contractors to compare the best prices.
Brick garages increase the value of your house for their aesthetic value. The disadvantage, however, is it involves spending a steep price to build one. Once you pick the type of brick garage for your house, it's better to hire a company that specialises in building any kind of garage.