What if you could link all of your gadgets to the internet at the same time? And what if everything—from home appliances to leisurely activities—does not only provide you information but responds to your commands anywhere, anytime? No, it's not a sci-fi movie; it's the magical world of what we call: technology.
Home automation makes programming a lamp to switch on and off at your convenience and manage objects around the house with the touch of a button. Even a voice command becomes more uncomplicated and straightforward. When hunting for a perfect property for sale or even considering a revamp on your current security and home system, considering these upgrades is a must for homeowners and home buyers alike.
Conveniently safeguard your home and possessions
With its always-on connections and alerts systems, smart homes allow customers to swiftly respond to unforeseen circumstances, from Wi-Fi-enabled smoke alarms to plugs with auto turn-offs. Installing an innovative water leak and moisture monitoring system will enable you to set up notifications on your phone for unexpected moisture changes and fix leaks before they cause severe floods or mildew.
It's a simple approach to prevent costly damage to your house, whether it's from an overflowing laundry tub, a fractured washer hose, or a leaking water heater.
Keep tabs on your loved ones
The quality of your home security increases dramatically when you include security and surveillance technologies in your automation system. You can connect motion sensors, surveillance cameras, automatic locks, and other security measures across your home for easy navigation from a single mobile device before going to bed. You can also select to get security warnings on your various devices at different times of the day in real-time, whether you're at home or halfway around the world.
For example, when your child is home alone, this technology can help you keep an eye on them as you drive your way home. Additionally, you can check in with your aging parents or assist ailing loved ones, or even instruct your pets to get off the sofa and stop gnawing on it via the device's speaker.
Reduce your energy spending
If you care about making your house a little "greener," count this as one of the main aspects of innovative home systems. According to research, energy usage decreased by nearly 19% when the home automation system manages the power consumption of household appliances.
When no one is around, smart thermostats and smart lighting can help you save energy by automatically adjusting or turning off altogether, preventing you from leaving lights on in the basement overnight, or operating the air conditioner in an empty house.
Better and more convenient functionality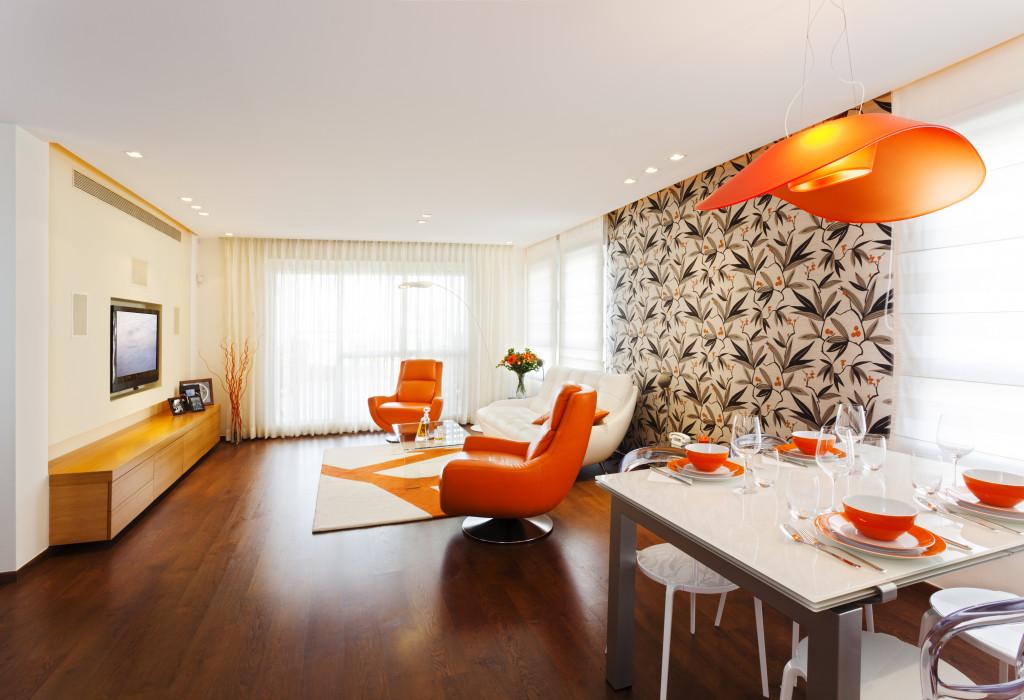 When someone knocks on your door, smart doorbells and locks send you a notification to your smartphone. You can then have the option to communicate with guests via the doorbell system. This way, you can have peace of mind knowing you can be "virtually" there when the doorbell rings, even if you're at work, going to the supermarket, enjoying that long-awaited getaway in an exotic, far-away location, or want to stay safe from the virus.
Additionally, smart homes can assist you in optimizing the performance of your equipment by letting you locate better applications and channels to find your preferred content. It also allows you to spend more time in the kitchen without worrying about food overcooking or undercooking. Integrating your devices and other equipment with automation technologies will increase the effectiveness of your gadgets and make your home experience more convenient and more pleasurable.
Provides a good night sleep
According to studies, about a third of Americans suffer sleep-related problems. Thus, ways to get better sleep has become quite popular. Installing home automation provides just that.
In general, lighting is an essential factor in sleep. Your circadian cycle is sustained depending on the color illumination. Cooler lights help you get up in the morning; warmer lights are good for you to sleep. Your automation system can then instruct bright lights to display softer lighting tones, promoting more excellent sleep, and gently illuminate your bedroom when it's time for you to get your active cells pumped up.
Spend Less on Insurance
Smart home technology can help you save money on your house insurance in addition to saving money on your energy expenses. These systems lower the chance of insurance claims due to a decrease in robbery, fire, and other accidents and damage. Thus, if you've just installed an automated system in your house, ensure to inform you so you can receive the most outstanding deal on your insurance coverage.
Replacing home appliances can be costly, but considering the further expenses you'll incur in case of emergencies, accidents, and repairs, improving your home through the use of technology is worth every penny. In retrospect, your most significant investment should focus on your health and safety.