The phrase "find a need and fill it" fits well in the context of increasing your business's value, because as a business in a competitive market, you have to differentiate yourself from your competition. This way you can tap into a target audience with more unique and unmet needs. But just focusing on finding a niche isn't the only thing you can do to boost your company's value.
Below are other ways you can execute to effectively rise higher as a business.
Create a Solid Plan of Execution
Of course, the mark of a business with good value is in its efficiency and effectiveness and getting the job done. This is both in terms of production quality and speed. Providing your staff with the appropriate equipment to tackle the complexities of the job helps, and creating a system that empowers them to do their best adds to that.
As the business leader, you also need to be aware of the latest trends and innovations within your industry, making sure to utilize the most efficient methods developed. You might think that your work operations are already efficient, but there's always a way to make it better. Look at your business analytically and objectively, you'll discover ways to improve it more.
Hire Skilled and Certified Employees
Another rather straightforward way of increasing your business' value is by hiring employees with a significant educational and professional background. By hiring people with considerable skill and expertise, you're ensuring that your business produces quality output that your clients will appreciate.
Alternatively, you can help your employees pass their certifications or licensure exams, such as CSCS tests or professional drivers' licenses by providing further training or helping them receive 3rd party education. This develops loyalty and shows your employees that you care for them, and ultimately, their efforts and your support will result in an increase in overall value and better profit margins.
Extend Your Products and Services
Many companies tend to offer a specific product or service within an industry. While this is good as it's a lot more manageable to focus on one line of work, adding more to what your business can offer will add tremendously to your returns. By looking at how your clients and customers use your product or services, you can find out ways to extend your brand.
A language school that teaches a foreign language to first-time learners can potentially offer refresher courses for those looking to either improve their skills or upgrade their linguistic competency level. Being specific about what kind of services and products you can offer is good, but knowing when to be flexible and adapt to the market trends also makes a business more enduring and profitable.
Discover Your Niche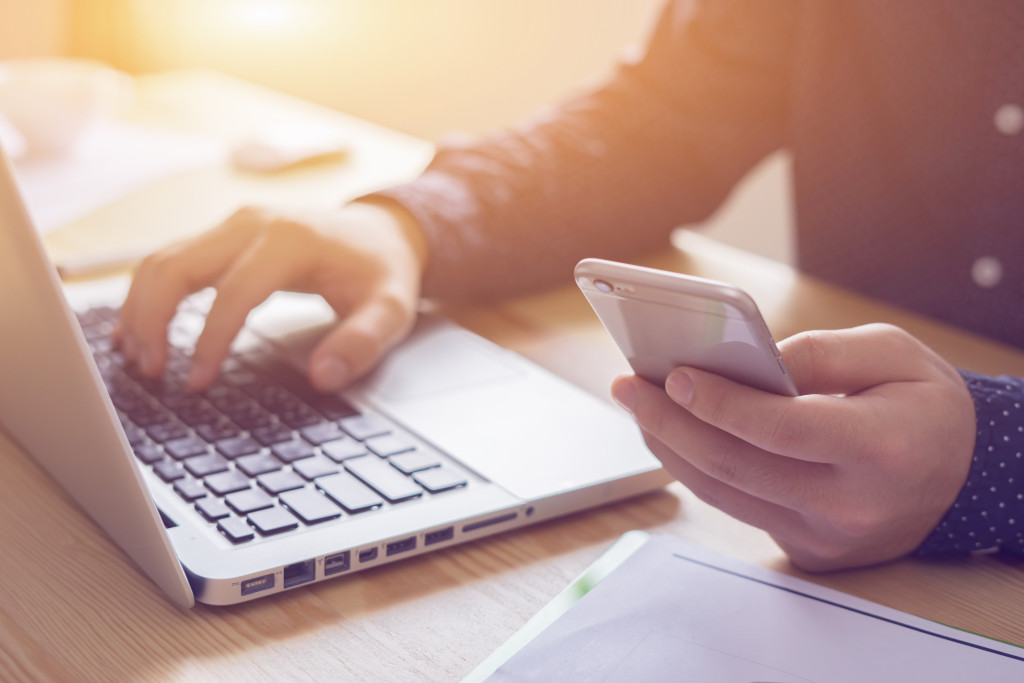 To better understand your target demographic and provide better service, you first need to understand who your consumers are. Identify who they are as a person, like their age, gender, or professional and educational background. Understand how they interact with your product, what their particular use-case scenario for it is. Knowing their expectations and your competition offers also helps in putting things into perspective. This helps you better in approaching them, and it helps you decide the direction your business should take.
Also, by filling a niche, you're understanding that there's a specific need that your business can answer. This, in turn, leads to a stronger business awareness as you would most likely be dealing with your own strengths, while at the same time, picking out the weaknesses.
Make Your Customer Service Better
One of the aspects of a competitive business is its level of customer service. People tend to give their loyalty to brands that make them feel well taken care of. With technology as it is today, any customer can put up a review of your business, so it's important to make their experience pleasing otherwise, a bad review can be detrimental to your business.
In many cases, poor customer service will more than likely lessen your repeat customers and even new ones. This in turn translates to poor sales and performance of the company. It's no question that being proactive in reaching out to your customers can go a long way, and should therefore be a part of your business practice.
Business owners need to look at the bigger picture to improve both their profits and overall business value. At the end of the day, value is not just about sales figures. By looking at your business objectively and with little bias, you can discover ways to improve it and offer better services.