Whether you're making home renovation projects to increase sale value or for personal interest, finding inspirations should help you come up with the best results. Start planning ahead and set your priorities. Remember, you'll spend some money on these projects.
So, it's better to make the most out of your investments. To give you more ideas, here's a list of upgraded most likely to recoup your investment:
Landscape and Outdoor Space
Since the exterior is the first people will notice, it's imperative to make it more presentable. Other than an exterior paint job, there's a lot you can do to improve the exterior. A well-planned landscape project is a good start. As much as possible, choose plants that are easy to maintain.
Provide a well-constructed outdoor space where people relax and unwind. Apart from shelters, another good option is building a greenhouse. Check out some greenhouse conservatory designs online for more inspiration.
A New Paint Job
Repainting those old walls and other fixtures is one of the best and fastest ways to get instant results. On average, hiring a professional may cost you about $3,000 to $5,000. This depends on the scope of the painting job.
The estimated quotation for this one is for the interior of an average American house with about 1,8000 to 2,500 square feet. When repainting your home, avoid using too many colors. As much as possible, go for solid colors.
Simplicity is still the key here. For exterior colors, you can go for blue, warm green, grey, and brick red. On the other hand, recommended paint colors for the interior are dusty blue, muted green, and pale orange. Of course, you can still choose other paint colors that resonate with your theme.
Extra Tip: Regardless of wallpaper or paint colors, adding pieces of furniture in a soft palette can instantly change the room's atmosphere. You may use vinyl stickers to convert your old furniture and match the home's overall theme. Adding extra blankets and cushions can also do some tricks.
Kitchen and Bathroom Remodel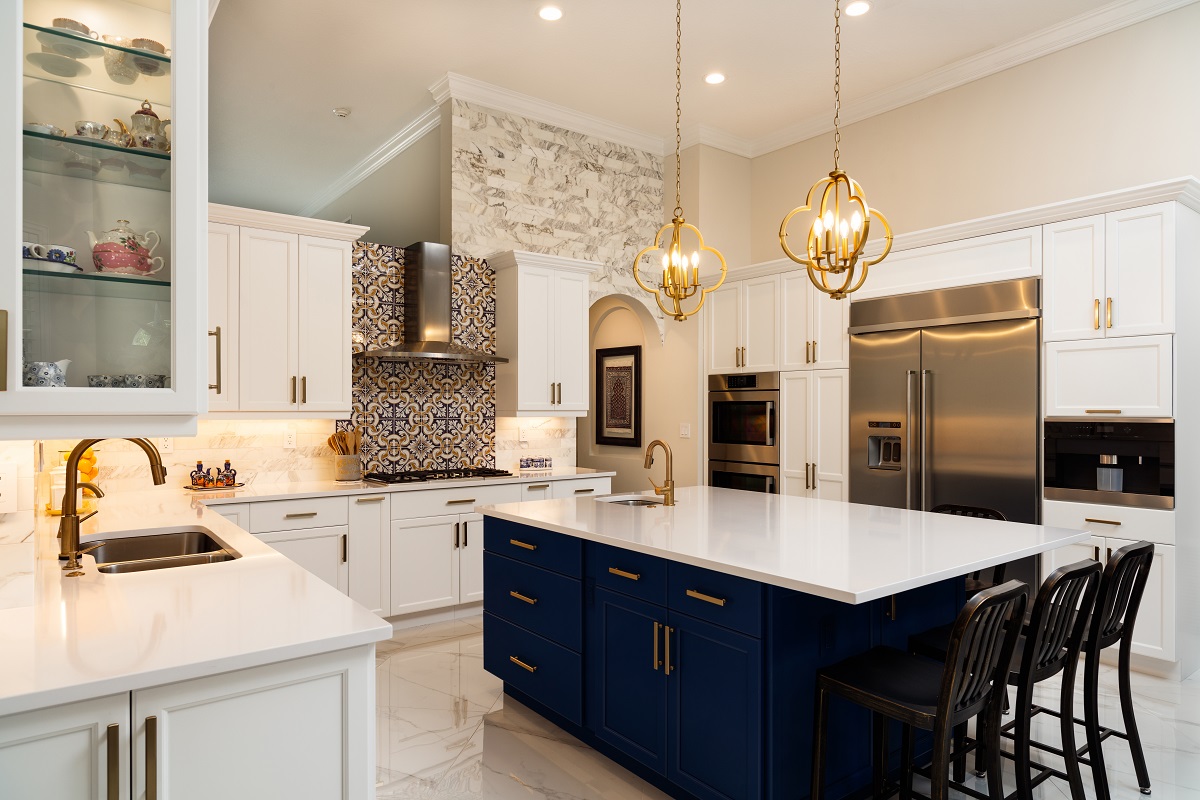 The kitchen and bathrooms are the most functional areas of the house. This is why it makes perfect sense to focus on these areas. In the world of real estate, kitchen and bathroom renovations are a sure-fire investment. If executed properly, you can get more than 100% of the actual cost.
For both areas, the main objective is to maximize space. In kitchens, you can simply do this by replacing huge countertops with wall mounted racks. Upgrading the kitchen flooring also provides excellent results. On the other hand, the simplest trick to make the bathroom more spacious is to use mirrors and dividers.
Mirrors are great tools to create an illusion of space.
Extra Tip: Simple things like changing the kitchen rug on the floor or tablecloths on the breakfast table can make a big difference. You can use linen slipcovers over the wooden or metal chairs to give them a new fresh look. You can also put a layer of fabric on bare wood or tile for a warmer feel.
These are just some of the areas you should focus on when planning for home remodeling projects. For better results, consult a professional home designer.