As the pandemic subsides due to the availability of vaccines, trends shift, and companies start to assess their newfound situation. One of the particular spots that companies find themselves in this year is whether they should end the remote work policies they implemented for most of last year and almost half this year or keep them. As we all know by now, there are various advantages and disadvantages to a work-from-home policy.
Advantages
It was found that work-from-home policies have helped businesses save money because they can avoid expensive costs, such as rent and other utilities. Furthermore, it was found that some employees worked more productively at home since they don't have to worry about their work-life balance. They can spend time with their family as easily because they are just at home. Lastly, work-from-home policies have helped many small businesses grow in size, despite cost-cutting being implemented within the company. These advantages seem to look very promising to you, and now you might be considering working at home for the rest of your life. However, we must look into the disadvantages of work-from-home policies as well.
Disadvantages
There are various disadvantages to work-from-home policies, one of which is the lack of personal meetings. Web meetings can indeed be as efficient as personal meetings, but it doesn't have the same privacy and time-saving properties of one. Another disadvantage is the interruption from work. Some employees might work more productively in a work-from-home setting, but some employees can get interrupted by their toddlers or maybe even their noisy neighbors. This can drastically decrease their overall productivity. Since you are under a work-from-home policy, it's hard to find the source of this lack of productivity.
If you have weighed your advantages and disadvantages in working at home and decided that the benefits outweigh the cost, it's time to find out the essentials you're going to need for your home office.
A Reliable Computer and Laptop
Computers are a staple in any office, and they should be the same for your home office as well! It's good to have both computer and laptop at the ready in your office because that's where you'll be doing most of the work. However, one advantage to this is that you can now choose your own computer and laptop. Believe it or not, we recommend you get a gaming computer for your setup. Gaming computers are great when it comes to multi-tasking and are generally better than office computers. If you don't want hiccups in your work due to lag or computer performance issues, invest in a gaming computer, and you never have to worry about it ever again.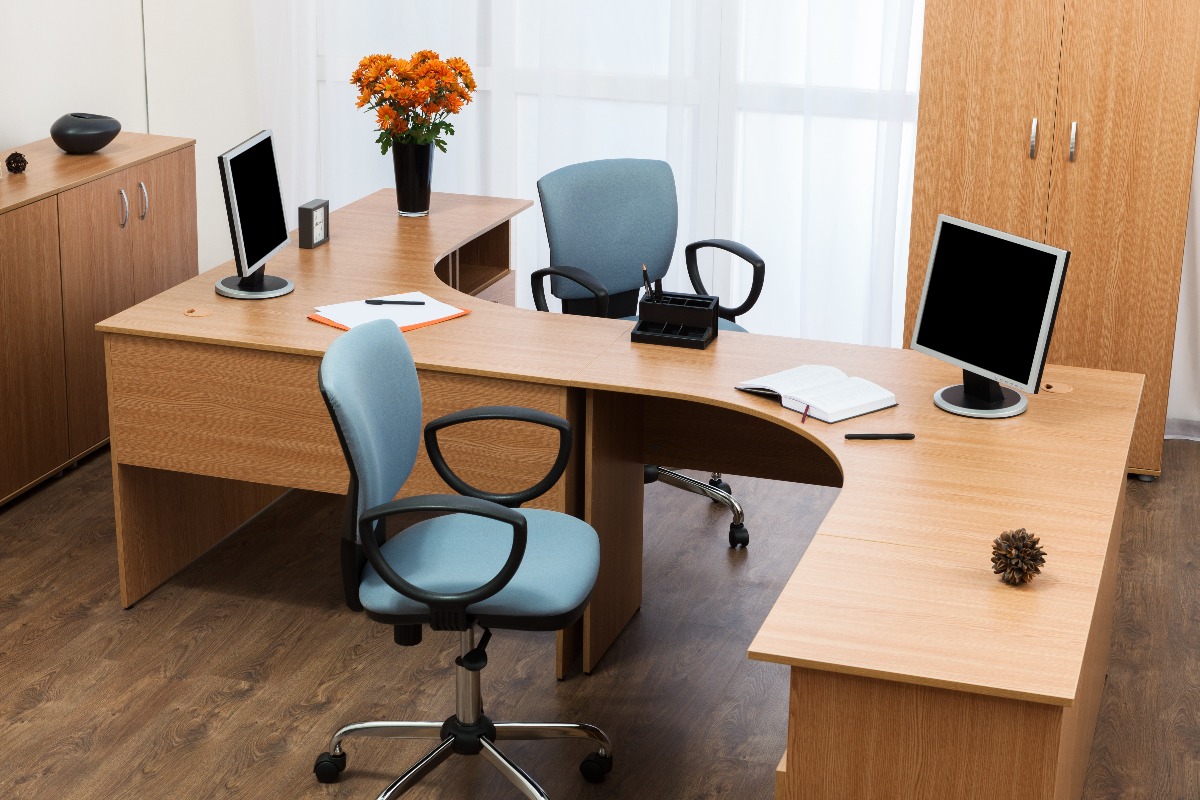 Office Chair
Your desk can be anything that you feel comfortable with, but you're going to need a decent office chair since you'll be spending most of your time sitting and working. Once again, since you're working at home and there is no need to standardize your equipment, you can go for a gaming chair instead. A gaming chair has the right ergonomics when it comes to working with a computer or laptop. This will ensure that you don't end up with tired arms and wrists after a long day's work.
Hardwood Flooring
Hardwood flooring can give your home office that professional feel. The best part is that it doesn't require that much maintenance compared with other floorings in the market.
One of the best choices you have when it comes to flooring is a white oak floor. White oak floors give your home office that professional feel while also having a homey vibe so that it doesn't feel like you're working in an actual office. If you don't want to spend too much time installing your flooring, consider buying prefinished ones. A white oak flooring that is prefinished usually requires less hassle to install because you no longer need to sand it. Furthermore, its prefinished feature means that it already has that shiny exterior. So it's beneficial to purchase prefinished hardwood flooring than unfinished ones to save time and additional costs.
A Sliding Glass Door
Here is another good addition that will help your productivity: a sliding glass door overlooking your backyard. Studies have found that employees who work with natural light are less likely to experience eye strain. They are also more active and alert when it comes to their work. By having a sliding glass door, you can let all the natural light into your office while also enjoying the view in your backyard. This will ensure that you can get the benefits of natural light integrated with your work productivity.
Here are a couple of essentials that can help boost your productivity while working at home. Since you no longer have to worry about an office's standard and regulated equipment, it's all about creativity and comfortability when it comes to your home office. So do your best to maximize both aspects to increase your productivity while working at home.