One of the biggest industries hit hard by the lockdown measures to prevent the spread of coronavirus across the UK is the hospitality industry. Some pubs have resorted to throwing away beer, and select restaurants are offering takeaway.
However, these establishments might reopen soon as a part of the government's plan to rise from the effects of the pandemic. The 60-page document "Our Plan to Rebuild: The UK Government's 2019 Recovery Strategy" states that hospitality establishments like restaurants can potentially open by July at the earliest.
With that said, restaurant owners must prepare a better way to keep their facilities sanitized when they reopen. But with so many things to clean in a restaurant, not to mention the extra sanitation measures they have to implement, it can be challenging to remember all the cleaning tasks to accomplish. To lessen the burden, we created a cleaning checklist below.
Kitchen Cleaning Tasks
Kitchen or back-of-the-house cleaning is essential for preventing cross-contamination and the spread of bacteria. What's more, this area can get dirty quickly because of food preparation and the dirty dishes that get sent back.
Restaurant owners and managers can ensure the dishes they serve are not only mouth-watering but also do not carry bacteria by following this cleaning checklist:
Daily
Clean and disinfect work surfaces such as the food prep area and the sinks.
Switch out and clean cutting boards between each food item being prepared
Wipe down splashes on the walls.
Clean and disinfect all cooking equipment, like the grills, ranges, and deep fryers, as well as the microwaves, the blenders, and the beverage dispensers.
Wash cookware, utensils, dishes, and glassware in warm, soapy water.
Disinfect frequently-touched areas like door handles and equipment switches.
Take used cleaning rags, dirty towels, and aprons straight to the washing machine.
Take out trash bags and disinfect trash cans.
Sweep and mop the floors.
Weekly
Deep clean all cooking equipment like ovens and deep fryers.
Sanitize walk-in freezers and toss out any ingredients that aren't fresh
De-lime sinks, faucets, and beverage dispensers.
Repair catering equipment (as needed).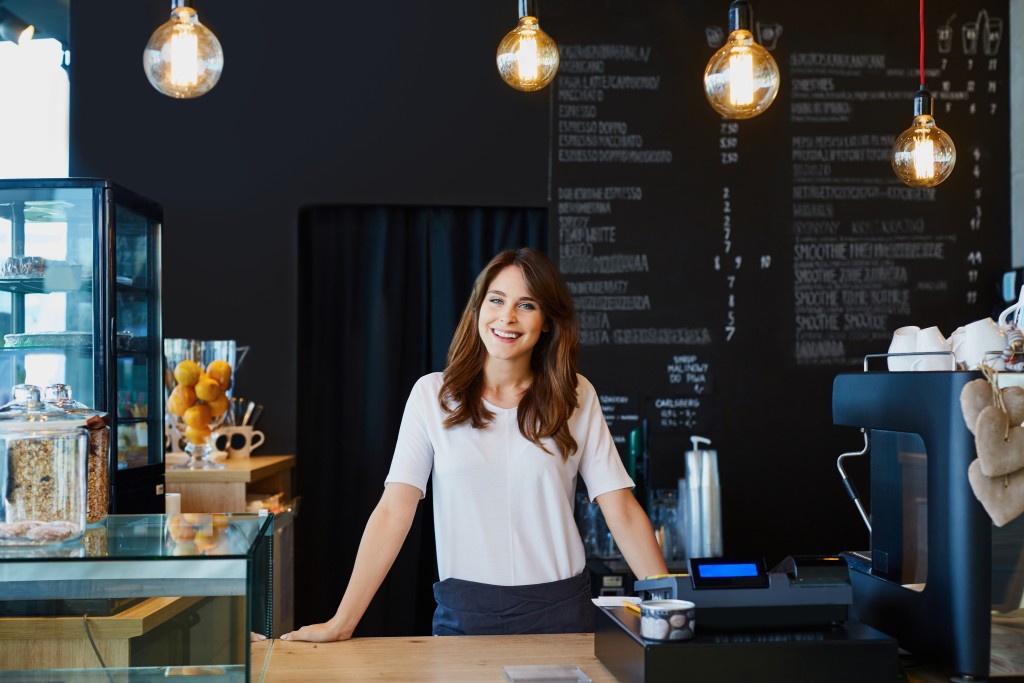 Dining Area Cleaning Tasks
Apart from giving customers a positive initial impression of the establishment, cleaning, and sanitizing the dining area helps prevent the spread of disease and viruses. Restaurant owners can make their customers feel more comfortable dining out by ramping up front-end cleaning measures and following this checklist:
Daily
Change table cloths (if any) after every customer.
Wipe down and sanitize the table surface and chairs, especially the arms.
Wipe down menu booklets with disinfectants.
Disinfect door handles regularly.
Wipe down waiting area seats and benches.
Sanitise condiment bottles.
Sweep and mop the floors.
Spot clean glass surfaces, such as windows, walls, and doors.
Disinfect the bathroom, especially the toilet bowls, sinks, and faucet.
Weekly
Wipe down walls with disinfectants.
Deep clean the tables and chairs, as well as the floor.
Dust and wipe down light fixtures and décor.
Following this restaurant cleaning checklist can help owners or managers, as well as their employees, stay organized and on top of food safety guidelines. Most importantly, though, this checklist can help instill the value of sanitation, which is crucial in the foodservice industry in light of the coronavirus pandemic.