If your small business was one of the lucky ones to survive the first few months of the pandemic, congratulations. You and your team deserve the credit for not giving up when times got hard and for doing all you could to save your business. But the fight is far from over—as long as infections remain high, the road to economic recovery will be difficult and long. In the meantime, there are big ways you can promote your small business. Read on to find out marketing tools you can use to advertise your business in the time of COVID-19.
Boost your local presence.
A small business' best bet is always reaching their community first since small businesses depend on customers in their immediate geographic area. Boost your local presence by signing up for Google My Business, a free local promotional tool that can help your customers find you on Google through a couple of ways: Google Maps, Google Search, and Google's Knowledge Panel.
The beauty of a Google My Business profile is that it allows your customers to get to know all about your business—what products and services you provide, your values, what sets your business apart from your competitors, and reasons why consumers should choose your brand. It's a free and easy way to drive customer engagement in big ways. They also provide analytics tools to let you know if you're reaching your engagement goals.
Another way is through Google Listing, which automatically gives consumers pertinent information about your store as soon as they search for a store or a business that can meet their needs. The importance of an online presence for your small business cannot be understated, because based on a 2019 Local Consumer Review Survey, 9 out of 10 people search online for local businesses and stores, and 1 out of 3 people do so every day. The survey also found that 82% of customers read online reviews of local businesses, and 97% of people who read the reviews and feedback also read the businesses' responses to those reviews.
Amp up your brick-and-mortar store.
Now that some states are starting to open up (with certain limitations), use this time to increase foot traffic by amping up your store's look—especially now that the holidays are coming up and people are more inclined to shop for their loved ones. Here are some key elements you can upgrade:
Come up with themed decorations for the holidays. If you have a window display, make it as inviting and engaging as possible by putting a twist on the traditional holiday themes and designs.
Make sure that your store's commercial lighting design facilitates the mood your store is going for. Remember: Your store's lighting can make or break your customers' experience, and your store's lighting and layout can cause them to stay or leave.
Don't forget to abide by your state's restrictions on customer capacity and physical distancing.
Launch a customer loyalty program.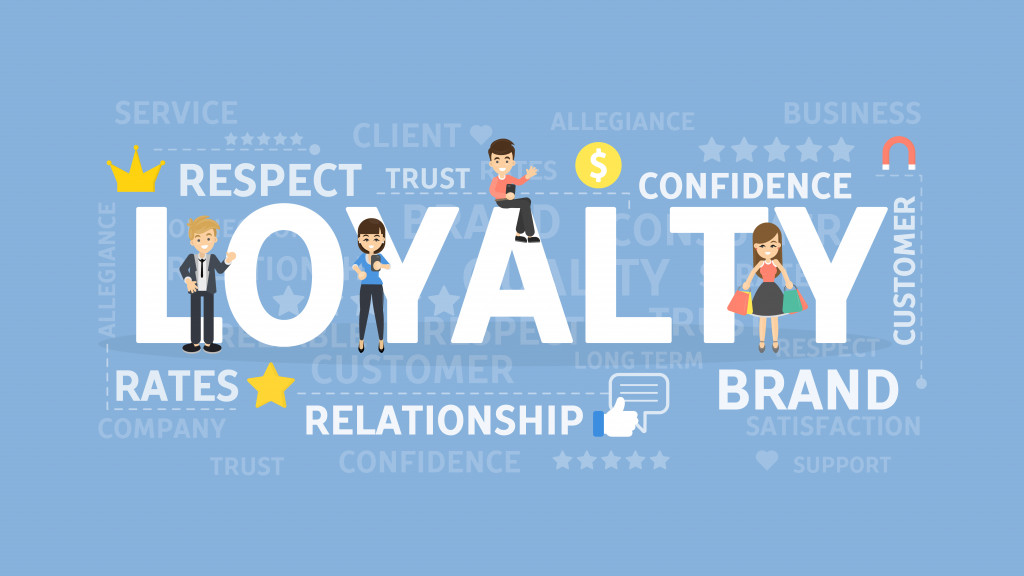 Launching a loyalty program and reward system for your customers is a simple but effective way of incentivizing them to keep coming back to your store. Consumers are always attracted by rewards, discounts, and free stuff, so a loyalty program that uses a point system can help motivate them to keep coming back to your business. Start by identifying what kind of incentive you want to provide your customers, how often and when they can earn those rewards, and the system you will use to track their points. The simplest way to go about this is through a punch card or a sticker system, an uncomplicated way to help your customers know and remember how many visits they have to go until they receive their reward.
Maximize social media.
Last but not the least, use social media to your advantage. No matter how small or big your business is, it would be a mistake to neglect social media marketing in 2020 and beyond. Here is a guide to creating a social media strategy that reaches your goals:
Know your demographic—their age, spending capabilities, online habits, and others.
Come up with content that will engage them. Be consistent with your posts.
Cross-post to your social media accounts and provide them with links and information about where they can access your products and services.
Reach out to local bloggers and influencers who can help spread the word out about your business.
Make use of analytics tools to know if you're reaching your engagement-related goals.
Keeping a small business afloat during a recession is a daunting task, but it's not impossible. So keep going, and don't be afraid to try different strategies to help protect your bottom line.