People can be apprehensive when it comes to visiting hospitals and medical clinics. In the worse cases, this becomes outright fear. Some are afraid of the pain associated with stepping into a doctor's surgery, such as having injections; some are afraid of the diagnosis of their symptoms. Whatever the reason may be, many medical clinics do nothing to ease this anxiety. Drab waiting rooms and long queues are common complaints that don't help to reduce the dread.
What things need improvement to make a patient's visit less stressful?
A Presentable Waiting Room
A medical clinic's interior design can transform the whole experience by promoting a more relaxed atmosphere. White walls are common in waiting rooms. Add some colour to make the room more interesting, either through artwork or break-up the space with wall shelving for ornaments, books or children's toys. Plants are another simple way to improve the ambience and relax patients waiting to be called.
The layout of the waiting area also encourages a positive experience. Consider the type of furniture used and how they are spread out. Who may be waiting? Designate a play area for children, somewhere for a person to catch up with emails and a cluster or chairs for groups to congregate, for example, if a family visits for vaccinations. Do away with the rows of hard plastic chairs and design a more welcoming reception area.
An Enjoyable Waiting Time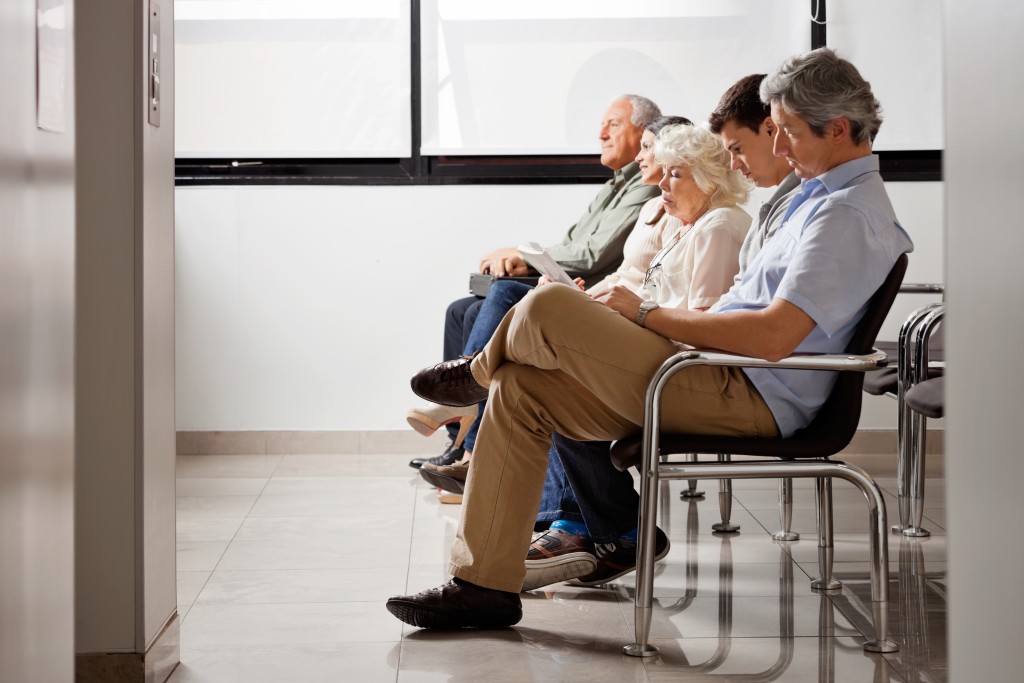 The waiting time is sometimes the longest part of the visit, so to facilitate the set-up of the reception area, make it easier for patients to occupy themselves. In a world dominated by smart phones, offering free and reliable Wi-Fi is a good move. Free access to the internet allows the patients to catch up with work, shop online or browse through their social media accounts – the facility offers many things to keep their minds off the time and the consultation. Easily accessible charging stations complement the W-Fi facility.
With visits of young children for check-ups and vaccinations a regular necessity, taking kids to the clinic can be stressful for everyone involved. With a designated play area, find something to keep the children's minds busy. Games, books or comics are a cheap and easy solution. A monitor quietly playing popular children's show is another. As with adults, children are often absorbed into online entertainment, such as interactive games or video clips, so allow somewhere where they can sit quietly and comfortably. If space allows, offer something to keep them active outside, like a swing or sand pit.
Complimentary snacks such and free beverages, such as coffee or at least a water dispenser, also improve the experience.
An Excellent Service
The layout and interior design of the clinic is important, but is a component to achieve an excellent healthcare service. Patients need to feel welcomed, so staff need the right temperament and patient etiquette. Visiting the doctor can be stressful without the added burden of paperwork, so have them ready to assist with any documentation required. If the patient is waiting for a long time, keep them informed of the situation so they don't think they are forgotten.
Some people forego medical appointments because they are unsure of the service or feel their condition isn't serious enough to afford the time. A professional but relaxed medical clinic contributes to making the visit worthwhile.