A lot of people want to start their own clothing business. After all, how difficult can it be?
No matter what kind of clothing line you want to establish, there are going to be many steps involved in the process. If you wish to create a simple line of printed apparel, or an entire fashion collection featuring seasonal pieces, this article will show you how you can start a clothing line.
Identify your niche
Just like any business, it's essential to have a clear idea of who your potential customers are.
Are you planning to establish a client-base for a specific item? Do you want to focus on women's formal wear? Or are you keener on selling ladies' country wear? Know your niche and bear it in mind. Use Google to keep track of other brands that are targeting a similar demographic. Pay attention to details like branding, location reach, sizes, pricing, and unique selling propositions (USPs).
Identifying the right target market is essential as it can make or break your brand. Research also on how much your potential customers are willing to spend on your product, and how much are they willing to spend on similar products.
Come up with a budget
When planning to launch a clothing line, it helps to have a fixed figure in mind. Decide on how you're going to allocate your funds, along with what you want to achieve. Allow room for flexibility — as you may not know the cost of specific materials and, more importantly, manufacturing, yet.
Your budget will depend on whether you'll design and manufacture clothes yourself or seek the help of a designer and a manufacturer. Invest in lesser-known designers and small-scale equipment first to start.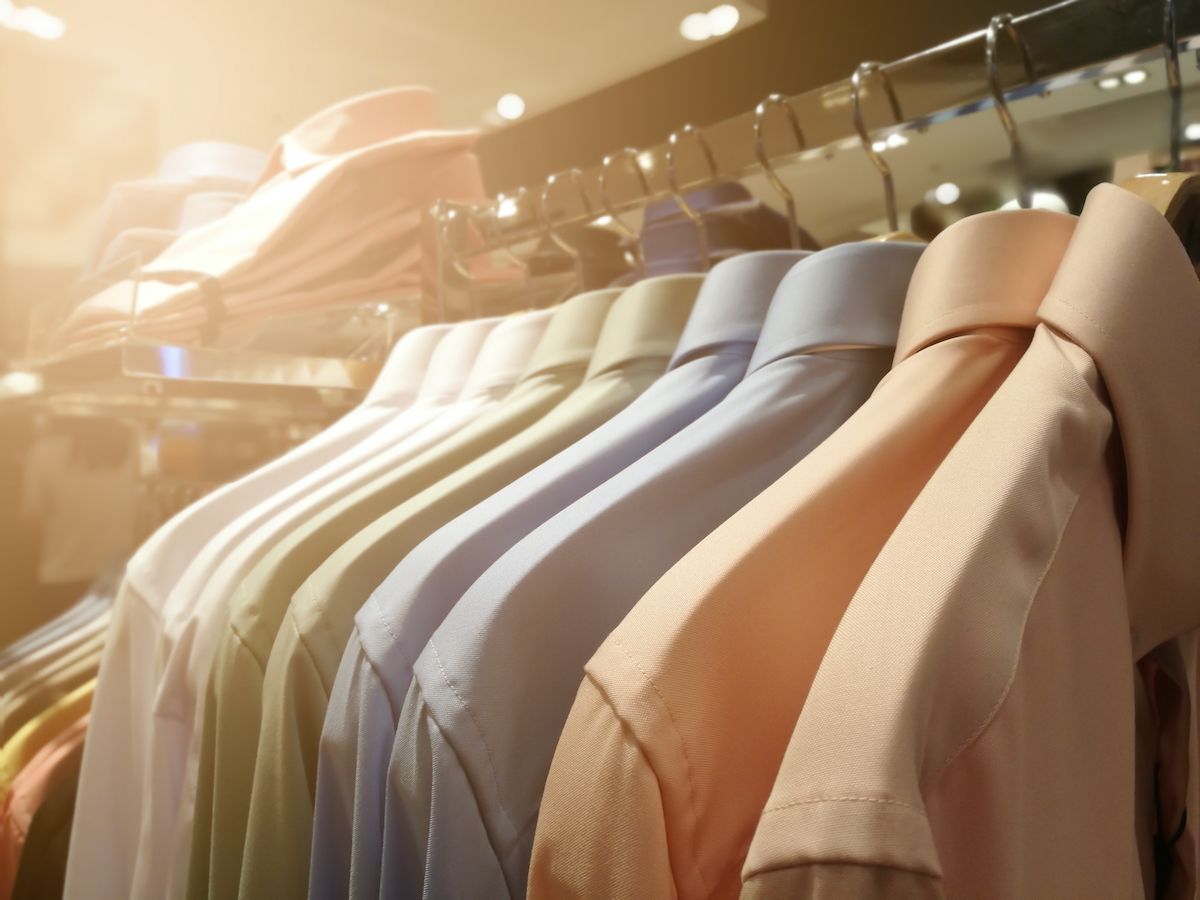 Organise your business
If you're investing effort and have goals for the future, write down how your clothing line will take shape. Have ideas and plans for the following:
Location – Are you working from your home but aiming to rent a small studio in the future? Remember, rules apply for market stall retailers and online businesses.
How it works – Is it you who's going to sell the product? Are you planning to sell online? Are you planning to use Facebook Marketplace? You'll need to educate yourself on the rules of setting up a brick and mortar shop or selling online. Would you need a designer or an accountant to help you set up a shop?
Create your brand
Choose a brand name that appeals to your target customers. For example, you might choose a name based on the age of your target audience. As always, you can use your own name as the brand's name.
Begin manufacturing
When all the above are settled, it's time to take your product to the manufacturers. Of course, if you're planning to make everything by yourself, you can skip this step.
Remember that manufacturing is a vital part of any clothing business. Make sure to find a company that emphasises speed and dependability.
Test the product and take it to the market
Market trading places and online platforms like Facebook Marketplace can be great places to test your product. Take notes and ask your customers for feedback.
Once you've done testing, you're ready to embark on your first full production run!
Starting a clothing line from scratch can seem overwhelming. Use our simple six-step process to build your own clothing business today.