What factors should you consider when building a fence?
In the Bronze Age, property owners simply chose between wood or stone, and that was it. Today, there's a wide range of materials and styles to choose from, from your simple chain link to modern bamboo walls and rustic grills made of wrought iron.
But don't worry, it's easy to narrow down your options if you're clear on your purpose. Then you can consider factors like durability, cost, and compliance with your locale's building code.
But you need to begin with the "why." Are you after privacy, security, aesthetics, or a combination of these?
Create privacy
If you need something that gives zero visibility of your backyard, consider a wall fence that's at least five feet high. You can use stone, brick, closed wooden panels, or even iron fences with privacy panels.
Do you prefer a semi-private railing that lets you peek outside? Then you can afford bigger gaps between your panel or railings. Whether you're using wood, metal grills, or vinyl, adjust the design based on the level of privacy you need. Or grow vines and flowers that appeal as well as conceal.
Secure your property
Are you concerned about your pets getting lost? Build a semi-private fence with gaps that your pet can't squeeze past, and a height that he can't jump over. Make sure he won't be able to dig or nibble his way out either.
If you want safety from intruders, make your walls difficult to climb and penetrate by outsiders. Make it intimidating too. Build a tall and imposing fence with security features like barbed wires, electricity, or access control.
Enhance curb appeal
Do you want a fence that provides privacy, security, and curb appeal? Consider what type of fence will complement your home's architectural style. Is it contemporary, art deco influenced, traditional, Victorian? Consult an architect or designer if you must.
Combine your answers to these concerns with your budget and other desirable features, and you'll be closer to getting your fence constructed.
Choose durable materials
A good fence is one that will last you decades if not a lifetime. Vinyl and wrought iron are popular when it comes to durability. These can withstand extreme weather changes without showing signs of rust or damage.
Wrought iron fences are formidable. And they are beautiful, with a Victorian era appeal. They are also resistant to extreme changes in temperature.
Other materials like wood, stone, and other metals all have their own strengths too, depending on where and how you're using them.
Count the cost
Fence building cost depends on two main factors: the materials and labor. Some suppliers tell you how much each costs while others only give the package price. Always compare apples to apples.
Your budget may increase when you're building on challenging land. Slopes on the terrain, curves in the perimeter, and other customizations like elaborate designs and security features raise construction cost.
Comply with building codes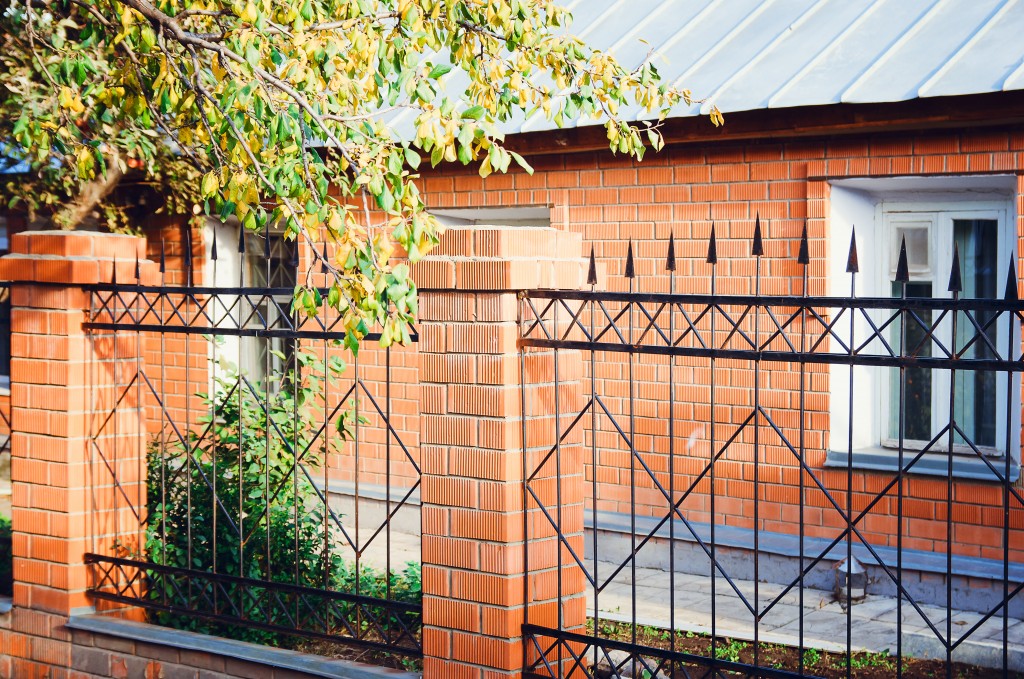 According to the California Building Code, private property fences that do not exceed 6 feet, or fences with 6 feet plus 2 feet of barbed or razor wire extension, don't need a permit.
Cities within California and homeowners associations may have specific codes, too. Make sure you know the code covering your locale.
Fence construction seems like a simple enough project. It can be, with the right purpose, cost, and knowledge of local policies. Prepare for your fence installation, and your construction should go off without a hitch.