Most homeowners in Denver spend around $2,000 for customizing five windows inclusive of labor fees, job materials, and supplies. It's possible to pay approximately $1,745 for personalized windows, but you'll need to sacrifice certain things.
These include the quality and preferred designs for custom work. You might have to do the job by yourself, which can be tricky due to the complex nature of installing personalized windows. Professional installation becomes more necessary if you need awnings for high windows.
What to Consider for Customized Windows
Custom windows with awnings in Denver can cost around $3,300 on average. Your home's size will affect the total price. For instance, it can cost at least $5,000 to install custom windows on a single-floor home with three bedrooms. Take note that the cost of removing the old windows will require a higher budget.
If you hire a general contractor, your overall expenses can also increase by around $244 to $304 because of additional fees. Custom window installers in Salt Lake County can charge similar rates, so the best way to save money will require you to compare prices from as many contractors as possible. Another cost add-on involves stormproof or energy-efficient windows. If you're only after a cheaper electric bill, then an awning installation can be a good enough choice.
How Awnings Improve Energy Efficiency
Window awnings can reduce up to 77% of solar heat gains during the summer, hence being an alternative to expensive window tints. Less sunlight also means less damage to your furniture, aside from limiting your own risk for UV exposure. According to the Professional Awning Manufacturers Association, homeowners can save up to $200 every year from air-conditioning expenses after installing window awnings.
Don't install awnings on high-traffic areas like the deck or porch, unless they are located high enough for people to avoid bumping into them. Choose a retractable type to let in natural light when necessary. You'll find it more challenging to control the amount of shade when you install manually operated ones, especially during unpredictable weather.
Estimating Awning Installation Costs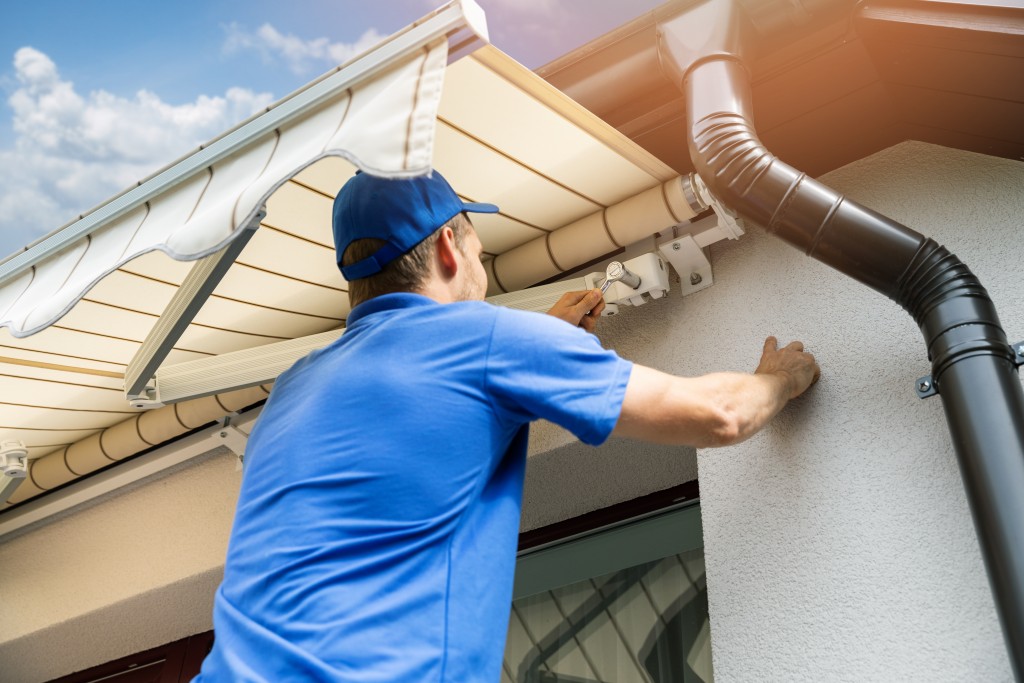 Mechanical or motorized retractable awnings can cost from $2,000 to $3,500 on average. You should expect to spend more on brands with equipped sensors that roll up or down depending on weather conditions. Non-retractable awnings can cost up to $1,500, so it's better to install a mechanical type if you are inclined to splurge on this project.
Not all brands also offer warranties on their products, so choose one with enough coverage in case of repairs or malfunctioning parts. The usual warranty period lasts for five years for window awnings that cost at least $250. If possible, find a contractor that offers a warranty on their artistry.
Consult a window specialist in Denver to know the best custom solution for your home. It's better if you inquire with at least three different contractors. By doing so, you can compare quotes and know the prevailing rates in your area. When installed properly, your home's value can increase up to $1,480 after installing custom windows.