It's no secret that appearances play a large part in public perception. A neat and organized facade promotes the impression of professionalism and vice versa. Commercial ventures are no exception to this rule. Specifically, it affects whether a buyer would choose to patronize a business and if they would be more open to purchasing products in such an area for a premium.
As a Columbus business owner, it will be smart to get a head start and invest in commercial landscaping services. The city is known for maintaining its green spaces, after all. It wouldn't do to distinguish your business as the opposite of that. But, of course, that's not your only consideration. Depending on the size of the project, you could be committing to spending a pretty penny to beautify your greenery.
Because each landscaping project is unique, business owners won't be able to tell how the result will look like, much less hope to imagine it and provide real-time input on their preferences.
With pressure to maintain a green area of your own, how do you ensure you get your money's worth on your landscaping service?
Simple: you can utilize handy virtual tools to re-imagine your space. Take it from this recent performance art project that incorporated technology to immerse its audience in the virtual world.
CATHARSIS by Jakob Kudsk Steensen
CATHARSIS is the first of several global exhibitions taking place this year. A collaborative effort by various artists in different industries in every corner of the globe, it aims to connect different mediums and platforms to express art and get conversations on their themes going.
For his segment, the Danish artist used virtual technology to bring his vision of an untouched, old-growth forest to life—or as close to it as he could—and brought his eager audience with him.
Visitors to his exhibit are treated to a digital simulation of a virgin ecosystem that was masterfully put together out of visual and audio samples from different North American forests. Since the point of view is set up as one slow, continuous shot, audiences get to see details of the natural world and foster a lasting curiosity about them.
Steensen hopes that the immersive experience would give rise to new narratives and conversations about a greener future.
You could make your business part of the narrative these artists are putting together, too, even when your goal isn't primarily to express art.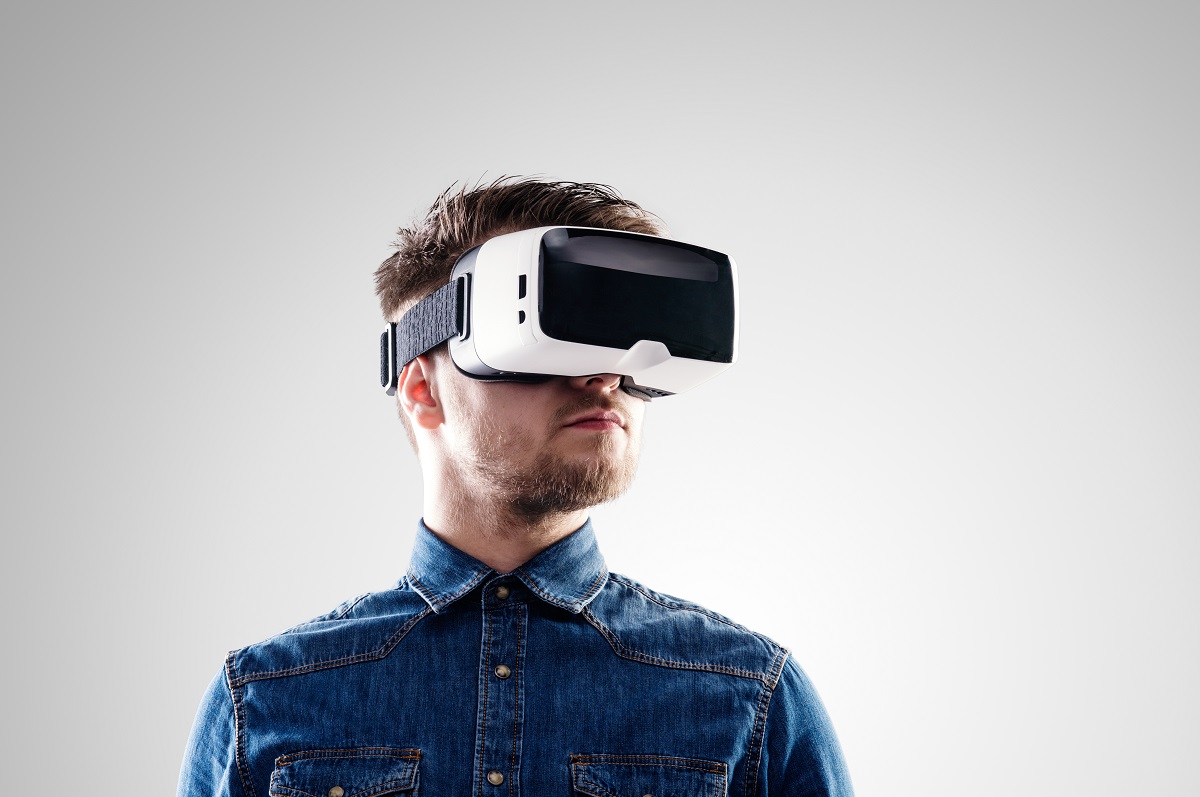 Virtual Reality as Both Art and Visual Tool
The beauty of Steensen's exhibit is in the way he utilizes a technology already available to many, not how groundbreaking technology allowed him to create immersive art. Virtual reality tours and interior design apps have already been around for some time. It would only be natural that such an easy-to-use function would find its way to include exterior design.
As a business owner looking for a way to make sure that your landscaping project will be to your preferences, you can make use of this tech to plan and design the landscaping around your business establishment.