The kitchen is one area in your house that needs to be kept clean all the time. After all, this is where you keep your food and where your family eats. If not thoroughly cleaned, bacteria can get into the food and make you sick. Cleaning the kitchen, though, is never fun and is always a challenge.
Here are some tips to always keep it spic and span:
Take Out the Trash
Always do this before going to sleep. Not taking the trash out at the end of the day can attract cockroaches, rats, flies, ants, and other pests into the kitchen. These pests can get into the leftover food in the sink and may even feast on food in your pantry. They can leave a mess and bacteria which can lead to health problems. Taking the trash out and cleaning all leftover food before going to bed can help prevent this from happening.
Clean Worktops Before Use
Countertops or worktops can be a haven for bacteria if they are not cleaned before and after use. These surfaces are where food sits before it is cooked and served. If they are not cleaned, the bacteria on their surfaces can attach to the food and contaminate it, which makes it likely for you to get sick. To protect your family's health safe from any type of food poisoning caused by the spread of bacteria, always make sure to thoroughly clean these surfaces before preparing any type of food. Disinfecting them with natural cleaners at the end of each day can also help keep these surfaces sterile. Do the same with chopping boards.
Keep Sponges and Kitchen Cloths Clean
Damp kitchen cloths and sponges are breeding grounds for bacteria. To keep bacteria from spreading and contaminating your food, always make sure to wash the kitchen cloths and sponges after use. Keep them dry until you need to use them again. For best protection, use a disposable kitchen towel instead.
In addition, use different cloths for wiping different areas of the kitchen. For example, use a separate cloth for wiping the tables and another for wiping the boards, and still another for countertops.
Maintain the Cleanliness of Ovens
Many people often overlook the oven when cleaning the kitchen. But cleaning this equipment is highly important for several reasons. Some of them are below:
Keeping it clean enhances its efficiency. Regular oven cleaning and maintenance keep it working at full capacity. Regular upkeep can prevent the build-up of grime and grease that are likely to accumulate during cooking. This leads to energy-efficiency as the heat will be distributed more evenly using less energy.
Ensures longer life for your oven. Cleaning keeps your oven looking new all the time. It keeps it from developing rust and other issues.
Prevents risks to health. A clean oven means it is free from disease-causing germs and bacteria. This means that your family is safe from the illnesses that may result from contaminated food.
Ensures fire safety. Grease that has accumulated in the oven may cause smoke to emit from the oven, thereby activating your fire alarm system. Worse, grease can also cause grills to spark, which may result in a real fire emergency. Keeping the oven clean all the time keeps your family safe from fire hazards that may come from your equipment.
A clean oven can also keep costly repairs and even replacements at bay.
Sterilize Utensils
Spoons, forks, spatulas, knives, and many other types of kitchen utensils can become contaminated with bacteria. Make sure to wash them carefully after eating. Putting them in a dishwasher at high temperatures can also help keep them sterile. If you do not have a dishwasher, you can wash or put them in hot water.
Vacuum Kitchen Cabinets
The cabinets, as well as the pantry in your kitchen, can accumulate dust and dirt over time. You can clean them with a damp cloth dipped in water and soap or vacuum them to thoroughly remove the dust.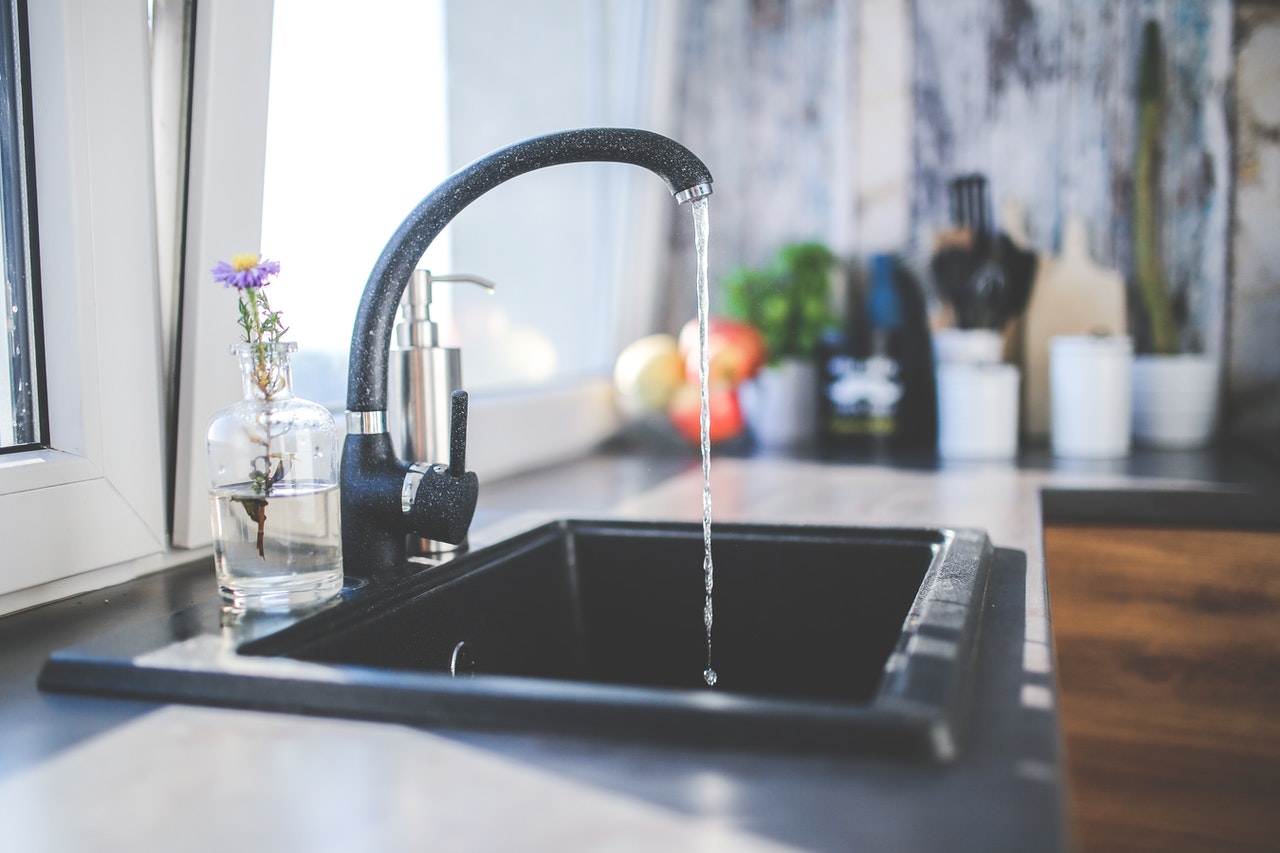 Scrub Your Sink
Grime can build up on the sides of the sink causing it to look filthy. Food wastes are also likely to lodge on the underside of the kitchen sink. When not removed, this can lead to bacteria build-up. Always make it a point to clean your kitchen sink thoroughly with a brush, water, and soap or cleanser. Brush even those areas that are hard to reach. A clean sink is a good way to start your day right in the kitchen. It can help keep disease-causing bacteria away.
The cleanliness of our kitchen has a great impact on our overall health. Therefore, it is always recommended to clean the kitchen on a daily basis to make sure that no bacteria build-up and food contamination occurs.