Car customization has retained a popular following over the years. Today, with a wide range of tools at their disposal, auto enthusiasts and design teams have many options to choose from when designing and building a custom vehicle.
Modern auto customization is a triumph of mechanical and engineering skill. Much like their counterparts in auto design circles, auto customization brings together artful auto mechanics, engineers, and designers to create amazing tailor-made vehicles. Painting machines, Baileigh industrial bead rollers, pipe benders, and a battery of other specialist machines can be found on the floor of a modern auto customization garage.
Having emerged in the 1930s, car customization first became popular in the late 1940s and the early 1950s. It slowly grew to encompass several subcultures dedicated to altering vehicles for speed, performance, and aesthetics, and over time, these modified vehicles came to inspire actual factory models and race cars. Today, while classic customs persist, auto customization has become more than just about hot rods.
Style and Substance
Ah, the classic custom. The OG hot rods. Here we have vehicles—often stock vehicles that are easy and inexpensive to acquire—that have been modified drastically in appearance to improve performance.  The earliest race cars were often customs, and the rise of auto culture in the U.S. paved the way for the coming of many of the custom automobile cultures known across the country.
Over the years, several customization subcultures emerged, each with their signature style. Low-riders, for instance, have vehicles that go as low as hydraulics would allow them.  Others are roadsters, profoundly altered from the stock models they came from, modified with high-performance engines.
In the past, these would've been massive engines that gave these vehicles the name "muscle car." Today's classic customs don't usually need the massive engines of old and, with the available technology today, often achieve unprecedented performance and level of ornate detail that their counterparts in the last century could only dream of.
Novelty Customs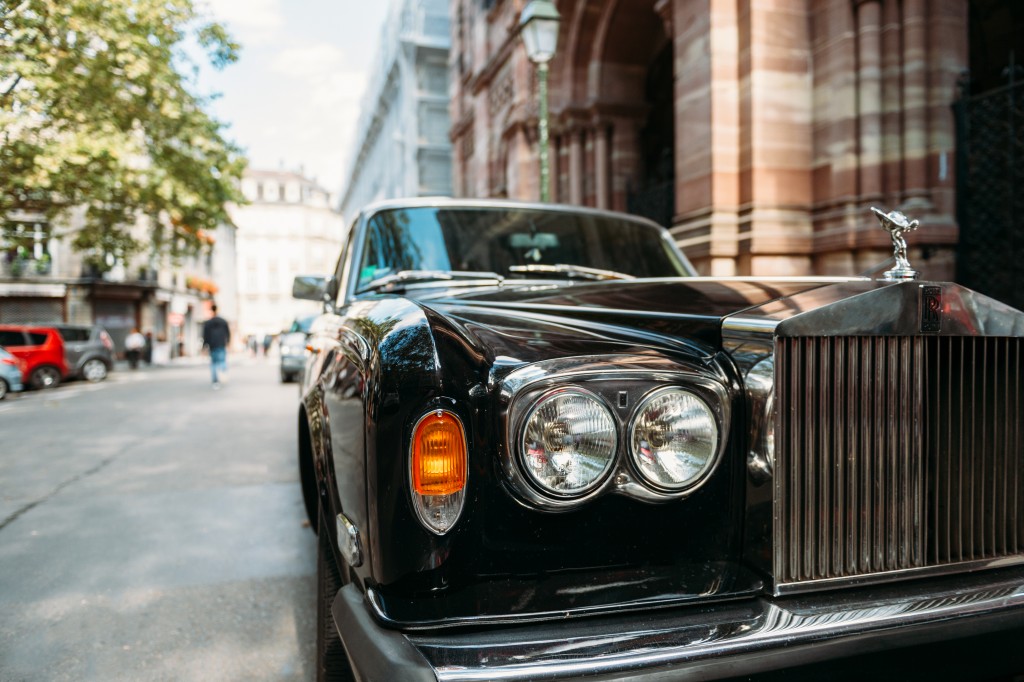 These are the cars that come to mind when someone mentions "customization," popularized by a few TV shows and often ringing closer to a cartoon car than a luxury vehicle. The focus of these modifications is often to create a specific aesthetic or wow factor through decorative or functional add-ons.
In real life, very few of these customs are anywhere near as over the top as the ones seen in customization shows on TV, but with the right design team, they can be just as amazing.
Pop Culture References
Many people wish they could drive a real-life version of the cartoonish cool cars they see on TV. A few people are rich enough to make that fantasy come true. These customizations range from paint jobs to custom attachments. With the right make and model on hand, a client can have a customization team create a painstaking replica of a specific vehicle, on occasion even some of its functions.
The appeal of these vehicles is obvious. Who wouldn't want to commute to work on the Mach 5 or the Batmobile?
Function Over Form
"What a piece of junk!" is probably the first thing most people will say when they see a car like this. This is often the kind of car that's a candidate for restoration. But looks can be deceiving. These cars don't look like much, and they may be customized externally specifically to look worn, beat up, and horribly aged. Yet they can reach phenomenal speeds. You've just met a sleeper.
Many sleeper cars are derived from old-time muscle cars or other fixer-uppers (and are sometimes cosmetically aged even further) to make them resemble junk cars that are barely capable of holding their own. Underneath, however, they've been given a thorough makeover.  Beneath the hood, these vehicles have been fine-tuned for high performance, replete with modern lightweight engines and transmissions—enough to give actual sports cars a run for their money.