Healthcare is one of the most promising industries you can venture into. There are many business opportunities in the industry for aspiring entrepreneurs looking to kickstart their entrepreneurial careers. But what business ideas can guarantee a good return in the competitive industry?
Getting into the medical industry does not only apply to people with medical school history. This is because, for the healthcare industry to function, it needs the collaboration of several other sectors, such as technology for smooth operation. This article looks into several exciting business ideas for the healthcare industry:
1. Mobile Applications
There are many areas where mobile applications can be necessary for a hospital setting. Fetching prescriptions from the pharmacy, booking for vaccinations, and scheduling appointments can be quickly made with mobile applications.
With a well developed mobile application, a patient would not have to wait in long queues to get an appointment with a doctor. This is so because the application would specify the date and time they are to avail themselves. If you have the skills, you can venture into medical app development.
2. Transcription
Most medical practices, such as consultation involve a lot of verbal communication between the patient and doctor, meaning important information can be lost if not well captured. Since most doctors need their voice recordings converted into written form, transcription becomes a top business idea.
The available text-to-speech technology is erroneous, which can be very costly in a medical setup. Being a transcriptionist assures the medical practitioners of high-quality work, and could blend in comfortably with your lifestyle since you can work at the comfort of your home.
3. Wellness Programs
How about buying a health and wellness franchise? A wellness program is a health initiative that improves or maintains people's medical well-being. Therefore, you can start a business to prevent and treat various medical conditions that affect the target customers.
Your wellness programs should have realistic goals and should reach out to many people. These goals for your health and wellness business could include weight loss and weight gain for underweight people, and so on.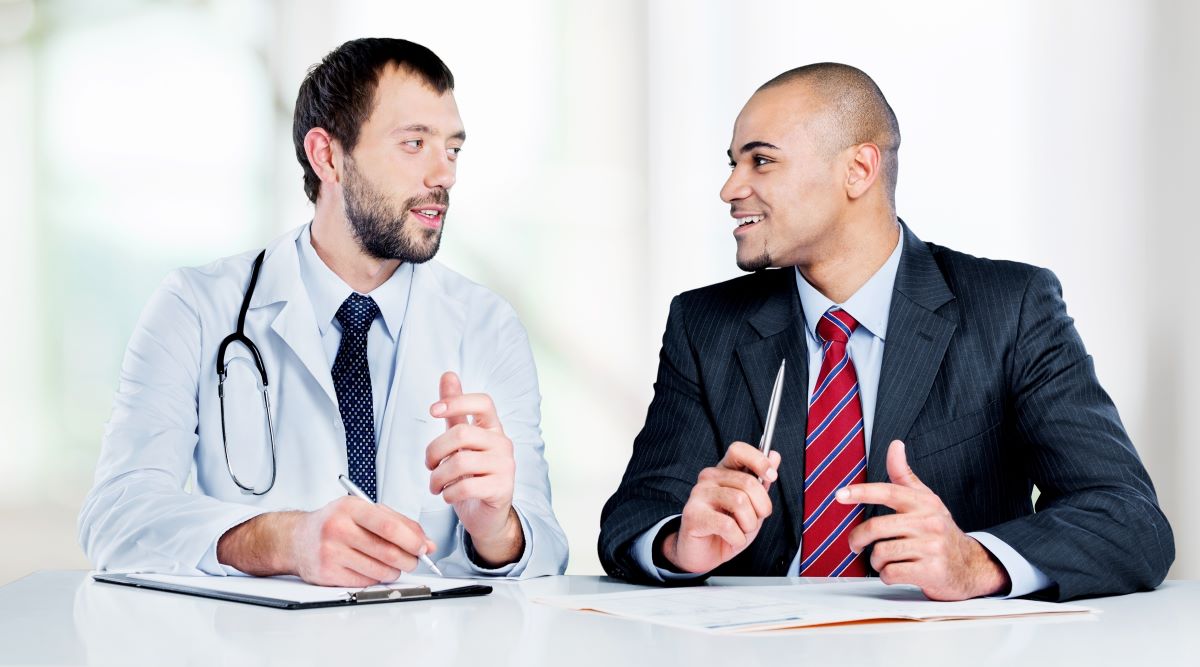 4. Records Management Business
Whether a hospital has incorporated technology in its operations or not, there are always physical medical records that need handling. Many hospitals struggle with record management, from small private hospitals to large government hospitals. The first step into creating a record management company is coming up with an efficient record management system.
For example, you can develop a record management software, and ensure the staff learn how to use it. Another way to go about it is by becoming a records management agency, where different hospitals outsource your services.
5. Health Information Website
With the growth in the world wide web, most people are using freely available medical information on various websites. This business idea, however, requires you to have a network of healthcare providers for consultation because it cuts through a broad spectrum.
You can share health information in different ways, such as blog posts, videos, online classes, and online podcasts from various professionals. With proper marketing, health information websites are a profitable business since health facilities are always looking to advertise on healthcare websites.
6. Medical Supplies Business
Like other businesses, a hospital and other healthcare facilities will always need medical supplies. A supplies company can either be broad, dealing with many medical supply items or a focused company which deals in specific medical supplies, such as drugs.
No matter the level of medical knowledge you possess, a little research online and from medical practitioners can help you kickstart your medical business. Are you are an aspiring entrepreneur planning to get into the medical industry? These tips will help you break into the industry quite easily.