When we are choosing what business to get into, there are usually four things we have to think about: goods, services, physical stores, and home-based business. First, do we want to sell goods and items? Second, is it more profitable to sell the idea of convenience instead? Third, do I want to have a physical store or office? And fourth, can I work on this from home?
All franchisees want to make a profit. That is the end goal for all kinds of businesses. People want to recuperate the capital they put into the business. They want a return on investment (ROI) as fast as possible. So, is selling products more profitable than selling the idea of convenience?
A report said that the service sector is headed for extreme growth this year. Despite the coronavirus outbreak, people are still seeking ways to make their lives more convenient. They are willing to pay for professional maid services than clean their own homes. They still go to the hair salon to tend to their hair. The people's need for convenience doesn't stop because there's a virus lurking around.
Even when you look at some retail and e-commerce stores, many of them are focused on servicing their loyal customers than selling them products. Take Starbucks as an example. It leads to coffee retail but when you look at the business model, the primary target of the company is to have exemplary customer service. The focus is on the service and less on the price and the products.
The Sale of Time
In a service-based business, you are selling time in exchange for the customers' money. The idea is that your target market is so starved for the time that they are willing to pay someone else to do the work they supposedly can do. Instead of cleaning the house on weekends, they would rather call a professional to do it. This is what makes cleaning service business franchise opportunities one of the best choices for businesses.
People want to spend time with their family and friends on weekends. They don't have time to clean the house and sanitize everything. For them, this is a waste of time. This is an unnecessary use of their time.
Homeowners are the ones who spend most on service-based businesses. This makes them the prime target for these franchises. The most popular types of service-based businesses, aside from cleaning, are lawn and landscaping, auto repair, home entertainment installation, residential painting, massage and tanning, and handyman (plumbing, electrical, carpentry, and inspection).
Wide Variety
Aside from offering convenience, there are also a lot of service-based businesses — from automotive to business to pets to seniors to technical. According to reports, the most popular types of service-based businesses today are those that have to do with seniors, pets, and children.
Seniors need home care, estate planning, medical services, renovations, and physical therapy. They also spend a lot of money on their pets — washing/grooming, training, pet stores, poop scooping, and boarding. Children-based services are another popular sector in franchises today. The services for children and their parents range from art, fitness, sports, tutorials, daycare, and preschool.
Easy Entry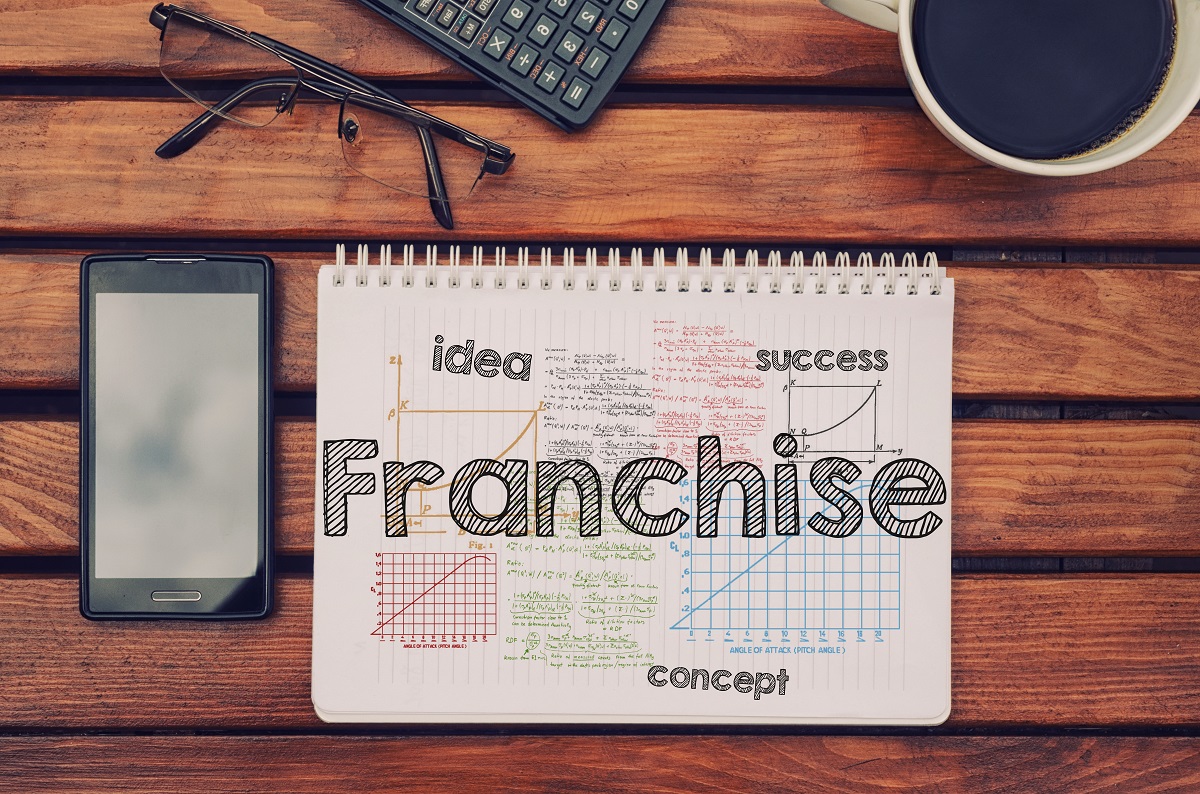 Service-based businesses have fewer requirements compared to retail and food. These types of businesses also cost a fraction of what it takes to start a retail business. And yet, some service-based businesses have faster ROI than food and retail. This is what makes service-based franchises such a huge hit among entrepreneurs.
Low Overhead
Many of these service businesses can be home-based at first. Retail and food businesses tend to need a physical space, so that means renting a commercial space for it. A service-based business eliminates the need for monthly rent. That's one of the features of this type of business. Some service-based businesses, however, need at least one vehicle.
Flexible Hours
Service businesses such as cleaning, grooming, daycare, and many others are by appointment only. This allows you to work on other things while running a business on the side. Retail businesses might have to be open at least 10 hours a day. You also need to be in the store or office to oversee the operations.
While you may earn less when you work fewer hours, the flexible hours will work best for those with a household to manage. By only working during the appointments, you can give your family your undivided attention. You can also maintain your work by only accepting appointments on weekends.
Whatever kind of business you want to start, the most important thing to remember is to determine your readiness for it. All businesses take time and money. It demands sacrifice. A lot of it, actually. While service-based businesses are easier to manage, they also require continuous training and even innovation. Make sure you are prepared for it.