There is a growing demand for specialized printing for commercial and office use. And custom printing needs, which include decals, textiles and tarpaulins, require special printing equipment and trained personnel. For these demands, a printing business franchise would be in the best position to address these needs.
Meeting Commercial Printing Needs
More printing shops are opening in commercial spaces or near offices, schools and other high-foot-traffic areas. They are sought for their ability to print mass quantities of t-shirts, bags, posters and other items. Large-scale printing for banners and tarpaulins also require professional printers. The main reason is the cost of equipment and the demand for special printing.
A franchise is the easiest way for a printing business to get started. There is a ready market because the service offering is unique and not something that can be done at home. Besides the equipment, it takes training to get the image prepared for printing. Printing on a tarpaulin requires a different treatment compared to printing for a window sticker or t-shirt, for instance. Moreover, it requires training and experience for large prints to show their proper colors.
A franchise helps its franchisees become familiar with the industry with training and seminars. While you won't be an expert in post-processing and color-grading to do the job yourself, you will have enough knowledge to discuss print orders with potential clients and customers. A franchise will also help you find the right people to operate your printers and other equipment.
Special Equipment for Large Orders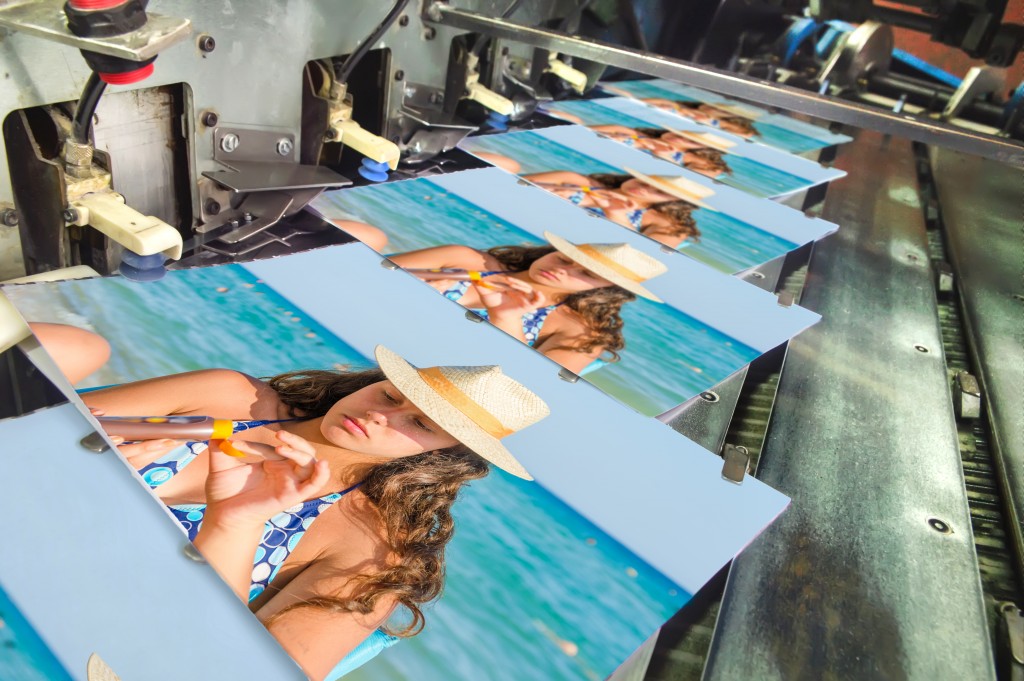 People usually print reports, homework, spreadsheets and other documents at home. These printing projects do not need extremely accurate color rendition for images or very clear resolution. A regular laser or colored printer can get these jobs done on regular paper.
On the other hand, printing a signage or a large sticker requires a wide-printing printer capable of using thick cardboard, acrylic or canvas. Large-format inkjet printers can print images up to 64 inches (1.63 meters) wide. Larger prints can be stitched together from several print sections. This is why commercial printers or printing businesses use printers ranging from desktop models that are twice the size of home printers to very large ones capable of printing billboards and large-format ads.
A printing business can help other businesses with their special large-format printing needs. These can be used to promote events, products and services. These prints can be seen on billboards, buses, cabs and many more. Additionally, it will be more cost effective for offices and companies to send large jobs sent to the corner print shop. The task can be finished much earlier because professional printers have multiple machines that can run at the same time, and the output will have consistent quality.
Print shops address a need for different printing requirements. They have the equipment and the expertise to assist consumers and corporate customers with regular document printing up to large-format printing of signages and billboards. A printing franchise is the best option because the franchisee will enjoy support from the franchiser and a network of fellow business owners in various areas.