The mobile catering industry has been experiencing slow but steady annual growth in the United Kingdom since 2014. According to an IBIS World Industry Research Report in 2018, the industry brings in £1.4 billion in annual revenue and employs around 28,000 people in over 6,000 businesses. Gone are the days when mobile catering was thought to be a burger van selling at a county fair or outside sports grounds. People can now choose from a variety of cuisines offered by numerous trucks stationed at music festivals, outdoor markets and other public events.
With low barriers to entry and lower costs than a traditional restaurant, starting a business in the mobile catering industry is an attractive option. The key to success, though, lies in thorough planning. If you're thinking of starting a mobile catering business, take care of the following factors to ensure that your operations go smoothly.
Legal Requirements
Research applicable laws, regulations and the required licences on all aspects of your business. This includes food and drinks, food truck and trailer regulations, health and safety, and insurance. If you fail to comply with policies, you'll lose income since you'll be barred from operating until the paperwork is sorted. Join associations like The National Association for Catering and Events, or The Nationwide Catering Association, to enjoy benefits like training and legal consultations.
You also need to register with the local food and safety council, and they'll require you to provide a food safety risk assessment of your business. Also known as the Hazard Analysis Critical Control Point, this ensures you have measures in place to prevent biological, chemical and physical contamination during the food production process. You're also legally required to secure various types of insurance to protect against hazards such as fire, automobile damage, theft and claims made against you for employee injury or if a customer becomes sick from eating your food.
Food Suppliers
It's important to build a good relationship with reliable food suppliers who will give you high-quality products at a reasonable price. Some providers offer discounts for wholesale purchases. Others provide discounts for regular customers, which will save you money as time goes on.
Catering Trailer
Weigh in the factors of buying a new van or trailer, or opting for a used vehicle. For both choices, consider the condition of the vehicle, the equipment available and its health and safety compliance. A new vehicle may be costly to purchase, but it's most likely fully furnished and comes with warranties. Used vans and trailers might be affordable at first, but they may require renovations to meet food safety standards or pass the next MOT.
Catering Equipment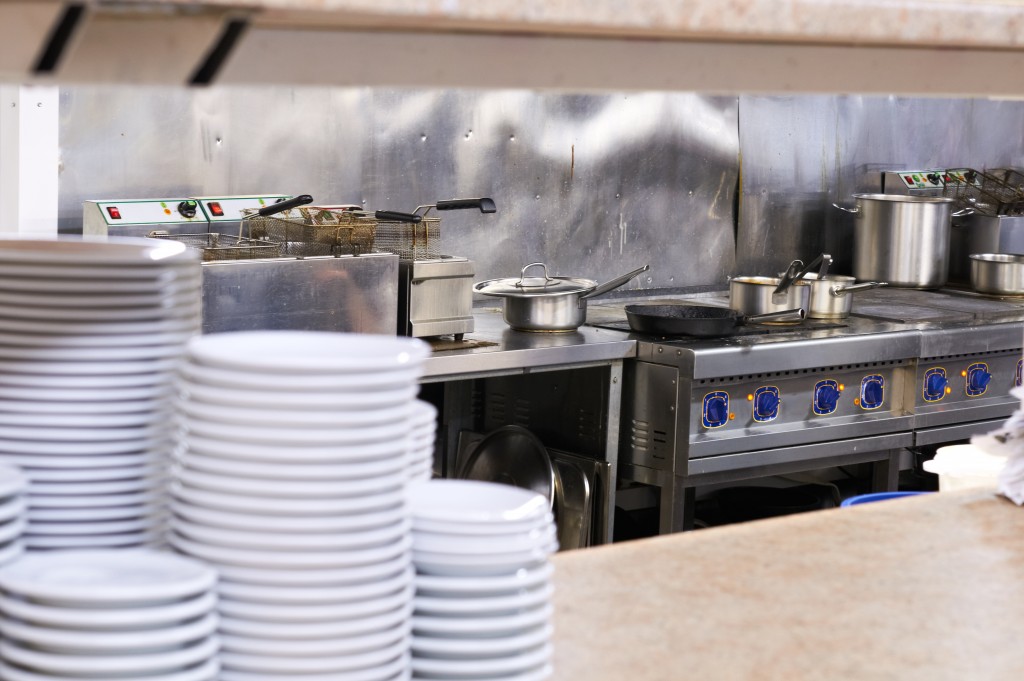 Research what types of equipment you need if they're available in your purchased vehicle. Make sure you buy the right size of equipment to fit the limited space of the trailer. Have contacts with someone who can provide local catering equipment repair services.
Selling Location
The right selling location, especially in a vast city like London, will help your business become profitable. As well as catering for public events you can go around the city and operate in parks and at outdoor markets. You can also cater for family events like weddings, graduation parties and funerals.
The possibilities are endless, but make sure you have permission to sell in certain areas. If you're planning to operate on parks or other public areas, get a permit from the local council. To sell at festivals and events, get in touch with the organiser early so you can secure a good spot.
The low start-up costs and low barriers to entry make mobile catering an attractive income option. Your success in the business lies in thorough planning. By securing the required permits and finding reliable suppliers in the planning stage, you can focus on coming up with innovative ways to appeal to your customers once operational.