With thousands of acres of public lands where happy campers converge and miles upon miles of beautiful roads and breath-taking scenery, New Zealand is truly a road trip lover's heaven.
So, you've recently bought one of the attractive mobile food trucks for sale in town and converted it into an RV (or you have an RV with bare essentials) for your planned epic NZ road trip. However, you can't seem to decide which features you should include in order to enjoy a comfortable and safe journey.
Take note of these RV features before you hit the road:
Off-grid solar power system
A recreational vehicle is meant to function much like a home away from home. That said, it must have its own power source. An off-grid solar power system designed for vehicles is perhaps the most important upgrade that you must give your RV.
The good news is that most systems come as a kit and then installed DIY style. But if you don't have the skills and tools to install it on your own, you can hire a company that provides custom RV solutions such as off-grid solar power installation.
LED lights
Generally, RVs do not roll out of assembly lines with LED lights already installed. If you're spending many nights on the road, power conservation should be a top priority. And what great way to do this than to swap out your stock lights with power-saving LEDs? LED lights emit bright light and last longer than conventional light bulbs, so they are a wise investment.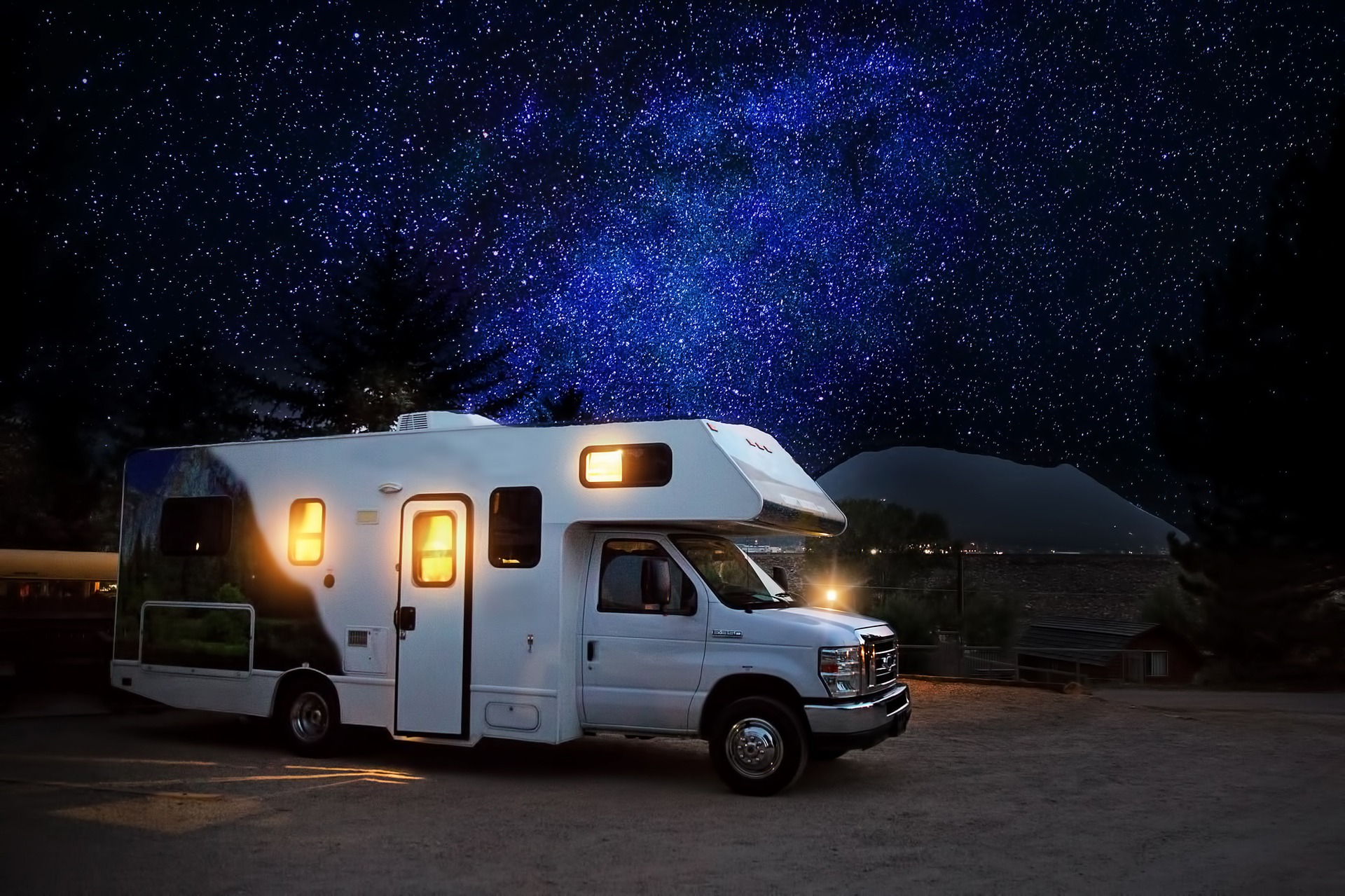 RV Wi-Fi
Whether you need to bring your work with you or watch your favorite Netflix shows while travelling, having your own WI-Fi facility on the road can be a lifesaver. While most smartphones come with their own data allocation, a portable Wi-FI system is still a good upgrade when you and your travel buddies need to access the internet at the same time.
There are different RV Wi-Fi products that you may choose from and install in minutes, so staying online on the road won't be a problem.
Portable air compressor
A portable air compressor is one travel buddy that could bail you out of a stressful situation if your tires suddenly get deflated while in the middle of a lonely road. Sure, you may have a spare tire ready, but what if you have more than one tire that needs replacement?
Toilet and bath
Not all RVs have a built-in toilet and bath – a facility that could make or break your planned trip. While having one custom-built and installed in your RV could set you back thousands of dollars, the comfort of having your own toilet and bath facility is priceless.
There are also ready-made shower and toilet combo products that you can buy, but they might have limited features and dimensions. If your RV lacks many of the features mentioned, you can always hire a company that offers custom RV solutions. Such a company could install your desired upgrades and even customise your RV to fit your travel needs.
Whether you want to buy commercial RV add-ons or have them custom-made to your specifications, what's important is that you have all the upgrades you need before you get behind the wheel.