At first glance, it seems counterintuitive to promote a home construction business on social media. What would a Facebook or Instagram user do with a post about a building project? Would a site filled with gray, unfinished homes appeal to them? As such, most construction companies are hesitant about jumping into social media marketing.
However, there's more to social media than just pretty pictures. It's the favorite haunt of millions of users, which makes it a gold mine for any type of business that wants to expand its reach.
The Power of Social Media
To fully understand what social media can do for your contracting company, take a moment to assess your own social media usage. It's safe to assume that you have either a Facebook or LinkedIn account. Your employees have at least a Facebook account, plus their LinkedIn and Instagram profiles.
If the very people who work in a construction company have social accounts, then your target audience — the future homeowners, the interior design enthusiasts, the young professionals seeking an income-generating property — are sure to have social media accounts, too. Even if you're a strictly B2B company, your target decision-makers probably have social media accounts, too.
In the U.S., 7 out of 10 Americans use social media to connect with their friends, read the news, and share information. So there's a high chance that your target market belongs to that group and would welcome any form of content from your brand.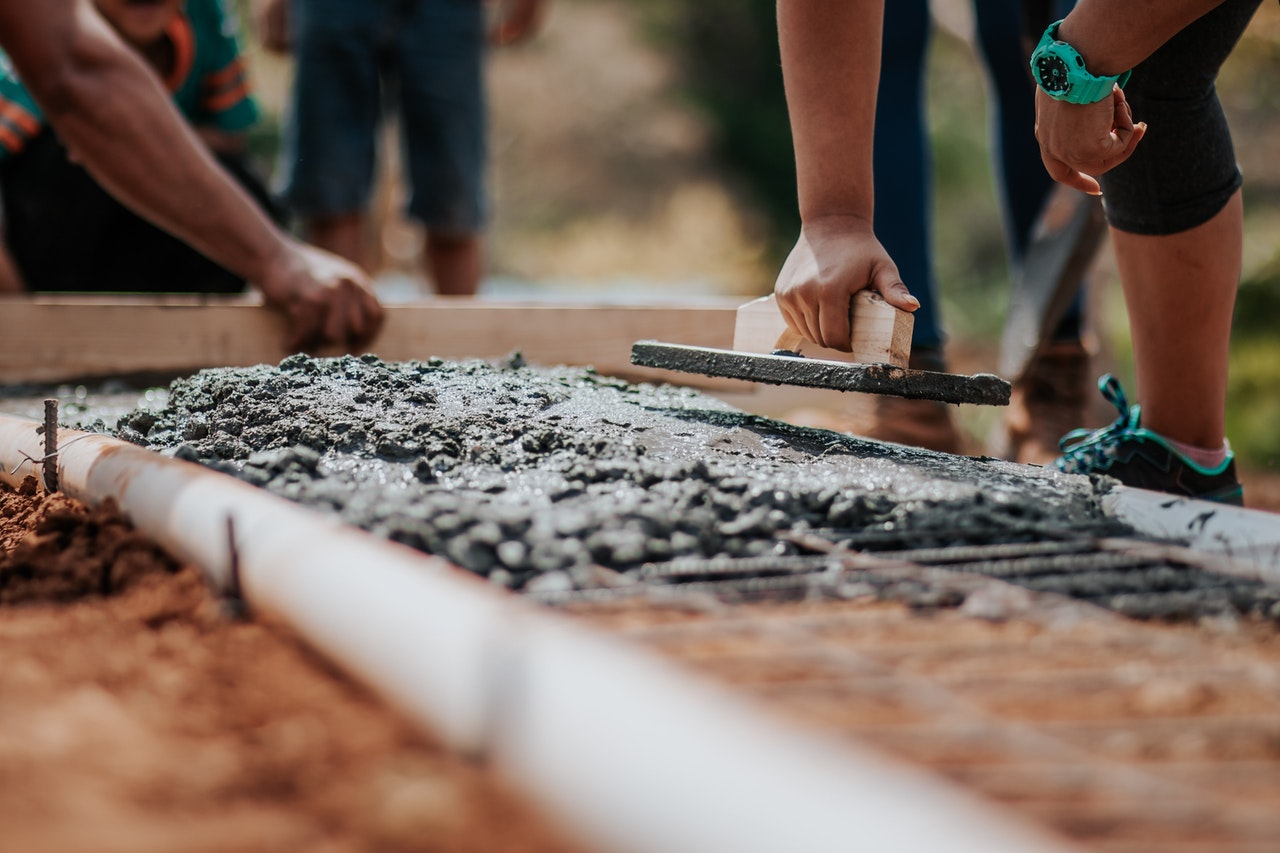 What Social Media Can Do for Your Brand
Social media can help you in different ways:
Increase Brand Awareness — An account can make your brand more recognizable to people. If prospects remember you, they are more likely to choose you for their next construction project.
Announce New Releases — When you've established a following, social media accounts are a great way to amplify your brand. You can share news, announce promos, and show pictures of your portfolio.
Generate Conversions — Social media accounts can be lead generation machines that drive qualified traffic to your website. This creates more opportunities to convert.
For most construction companies that are yet to build a social media page, brand awareness is the goal. Since you don't have a following yet, your aim is to increase your follower count and engagement metrics.
Strategies for Social Media Success
Here are some strategies to boost brand awareness as you gain traction on social media:
Post Regularly — Don't let your account gather cobwebs. Irregular and infrequent posting is the best way to disappear from your followers' feed and make them forget about you. And if they notice that it's been a while since you've posted, they might assume that your page isn't an active account. The result? They unfollow.Do some research about the platform to learn the best practices in posting. What's the period when most users are active? That's when you should post. What is the best kind of graphics to post? That's what you should publish.
Diversify Your Content — The default post of many construction companies is a photo. However, images could get monotonous and flat, even if it's on a platform that's designed for photo-sharing. Your followers expect videos, so instead of merely posting before-and-after pictures, how about posting a time-lapse of your team transforming a dull, lifeless space into an architectural marvel? How about uploading a video of coating manufacturers dispensing advice about the best products of the year, or a tour into the tiny smart house you just finished?
By having a solid social media plan, your construction company will be the star of the digital space. So invest in cost-effective social media campaigns and build your digital profile on Facebook, Instagram, and LinkedIn today.