Hardwood flooring can significantly make any home look elegant. However, keeping it intact can be a lot more complicated than you might have thought. Although any hardwood is exceptionally classy, it requires time and effort to maintain its pristine condition.
Here are a few interesting tips for keeping the hardwood flooring in your Santa Ana, CA home looking polished for several years.
Vacuum It Every Week
Although you probably are aware of it, it needs to be stressed that vacuuming every week can help maintain your hardwood flooring's finish. It is advisable that you use an attachment that has a brush at the end to clean your floors. Using accessories that have a rotating brush has a chance of scratching your flooring's finish.
Know Your Floor
You need to know what specific type of hardwood floor you are dealing with before you can determine the exact way to maintain it. You can drip some water to your floor to know whether it is covered with polyurethane or wax. If the water beads stay on the surface, it is a polyurethane. Meanwhile, you will know if the floor is covered with wax if the water soaks in after a few minutes.
Primarily, waxed wood floors require a wax compound to eliminate the dirt on top of its surface. Moreover, adding a cleaning wax helps add a fresh coat of wax on top of it, which adds an extra layer of protection to the wood. Meanwhile, you only need vinegar and water to clean polyurethane-coated floors.
Keep the Water Out
Water can do more damage than you might think. Water does not only hurt the finish on your hardwood flooring, but it also penetrates the wood and stains it even further. So, to prevent any water damage on your hardwood floor, it is best to close your windows when it is about to rain. Moreover, you should also put trays under your indoor plants to prevent water from sipping into the floor every time you water them.
Have a Walk-Off Doormat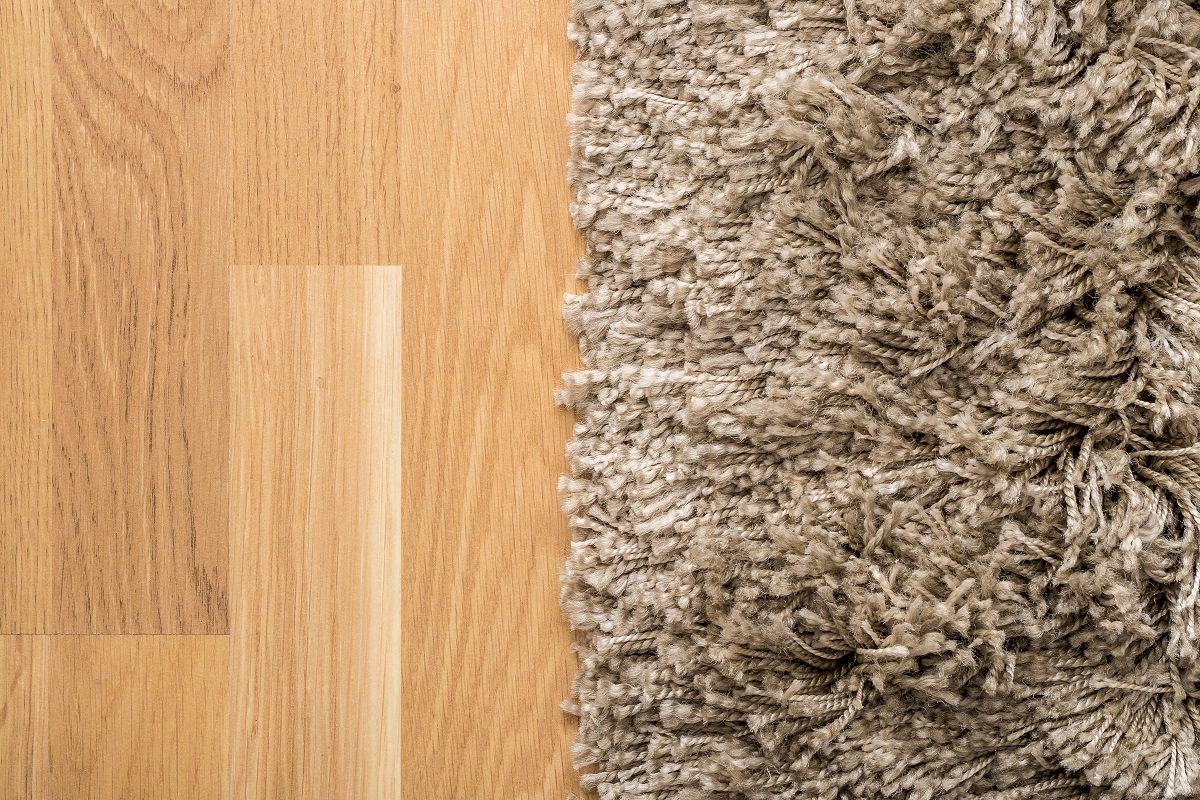 Ideally, people should take off their shoes whenever they come inside the house. Doing so will prevent any mud, dirt and water from getting inside your home and onto your hardwood floors. However, since it does not always work that way, you need to ensure that you are well prepared for what is going to happen.
Although vacuuming your floors is an excellent idea, you need to ensure that there is not any dirt in the first place. One way of protecting your floor is by using a walk-off mat on the front door. The longer the carpet is, the more space that people can rub the dirt off their shoes as they try to walk in.
These are just a few of the things that you need to consider when maintaining your home's hardwood flooring. It is best to keep your floors protected all the time to maintain its pristine condition. Although they may be expensive at first, you will undoubtedly appreciate your hardwood floors especially if you manage them well.