Selling cars, either new or used, can be a lucrative career. Because people need a vehicle to get places, you will never run out of customers.
However, despite the high demand for automobiles in the United States, being a car salesman is not easy. If you are thinking of grabbing automotive business opportunities, here are some things that you first need to know:
What Does a Car Salesperson Do?
Every day, a car salesperson has to talk to multiple people to discuss vehicles, their additional features, pricing, and other related topics. When not trying to sell cars, they work to expand their customer base.
A car salesperson may also help a potential buyer to arrange financing. Most receive compensation for every vehicle sold. In the United States, the median salary of a car salesperson is $24,190 or $11.63 per hour.
Do You Need a Degree?
You do not need to have formal education or training to become a car salesperson. Although not a requirement, you may need to get a driver's license. Often, clients want to test drive the vehicle they are eyeing before they make a purchase.
You have to undergo training, but that usually takes place on the job since you will be provided with training before you start selling. There are, however, workshops and conferences you may attend to keep you up-to-date with the latest in the automobile industry.
What Skills Do You Need to Become a Car Salesperson?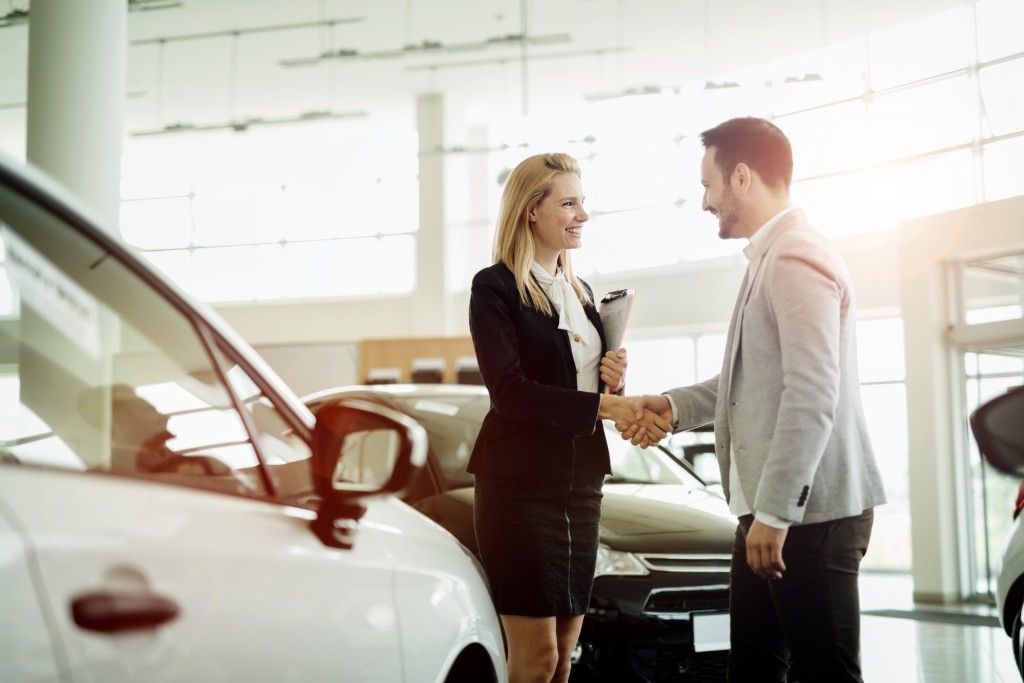 You do not need to be an expert, but an interest in cars is encouraged. After all, you will have to learn everything you need about the product you are selling to be able to convince the client to make the purchase.
As a car salesperson, you should be able to play matchmaker. Sometimes, a client does not know what kind of vehicle they want or need. A thorough knowledge of every model of the car will help you make the right recommendation so your client can go home satisfied.
You should also be financially literate. No, you do not need to be a mathematician to become a car salesperson. However, you will need to use some basic mathematics skills you learned in elementary and high school.
A huge portion of every sale will require you to crunch numbers with your calculator. You have to find a solution that will give the client a good deal while also making sure that the dealership makes a profit.
Finally, you need negotiation and persuasion skills. You would not be able to make money if you cannot convince a client to purchase a vehicle.
A background in sales will significantly help you gain a wider clientele and sell cars. If not, watching other salespeople talk to customers and push them to make a purchase can help you learn important techniques.
Negotiation and persuasion are two of the most valuable skills that you will need in this career. Sometimes, a buyer needs a little bit of push to make a client who is still on the fence make the purchase. You need to make them realize why they need the vehicle and why they should buy it now.
Like other professions, becoming a car salesperson is hard work. Often, you have to work long hours to reach a quota and keep your dealership running. Before you make the shift, you should be certain that you can fully commit your time and attention to the work.