The global construction industry is forecast to grow as we enter a new decade, and that's good news for many types of workers, including welders. If you have skill and experience as a welder, and the right mix of a passion for what you do combined with entrepreneurial courage, now might be the time for you to strike out on your own and start a welding business.
While you don't need welding skill to run a successful startup, practical industry knowledge will help you immensely when it comes to pricing your services and hiring your team. But what sorts of projects should you look to take on? Here are five business models you can consider.
Local contractor
The most straightforward and most accessible business setup has you working as a team of one. Armed with your protective equipment (PPE), MIG welder and a stick of aluminium wire, you can go to work at local sites. Besides the low investment cost, this setup offers familiarity – your independent operations aren't very different from those of an employed welder. The easy learning curve is great, but you may be limited by the availability of local connections and ongoing projects.
Mobile workshop
Taking your business on the go will expand your range of opportunities. Not only can you handle contracts out of state, but if you can budget for more than one vehicle (and the extra personnel to go with it), then you'll be able to commit to multiple projects. Equipment storage capabilities onboard let you bring more gear to take on different tasks. The increased upfront cost, and the effort you'll spend on recruiting and networking to find clients can be well worth it.
Breakdown and repair service
Whether your background is mainly in welding or in business, you'll know that focusing on niche work can be very rewarding. You may be one of many welders in an area, but how many are willing to work on Sundays or be on call at odd hours? Catering your business to emergency repairs may be narrow, but your hard work and schedule flexibility will be appropriately compensated by managers looking to complete nighttime or weekend projects on a tight deadline.
High-risk jobs
If you're interested in the idea of a niche business, but repair work doesn't interest you, then engaging in quite literal high-risk, high-reward jobs may be a better option. In fact, your previous welding experience may have included such tasks as welding from heights or in areas with chemical or fire hazards; and you'll know how that sort of work can be generously compensated, too.
Fabrication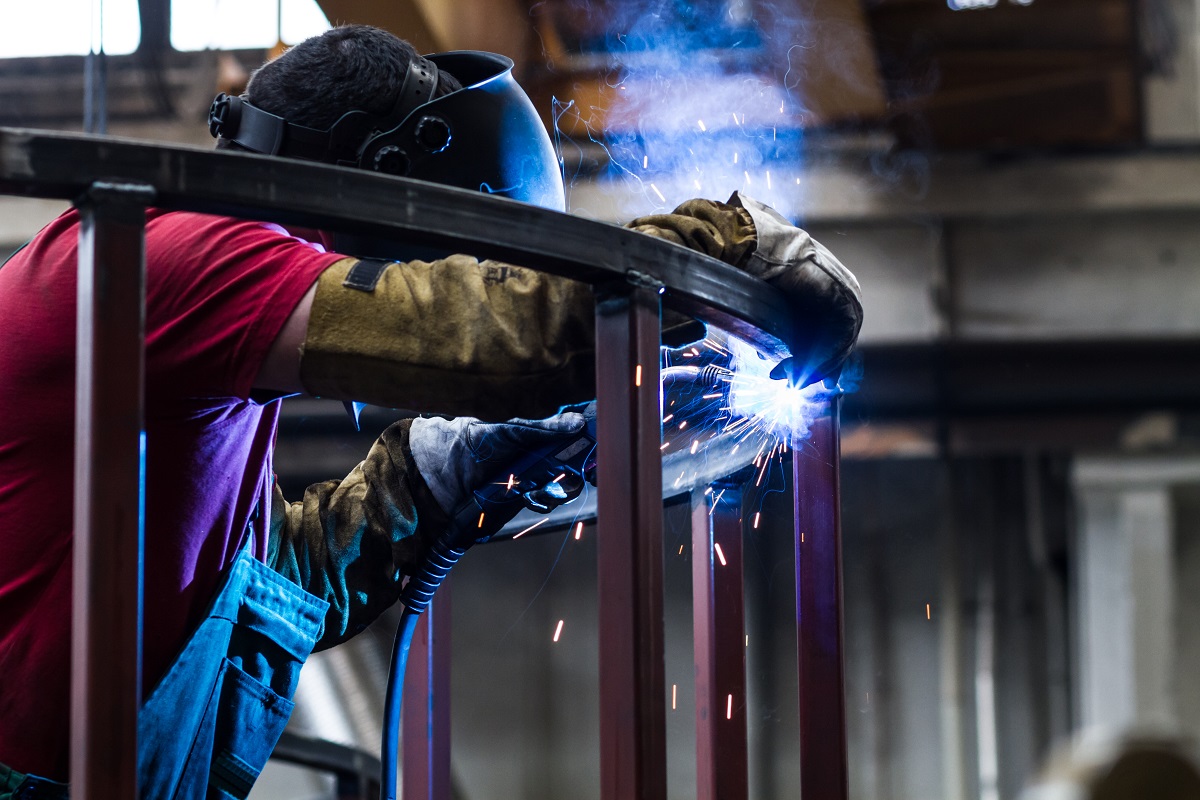 If you put in the effort to come up with a strong business plan, establish an extensive network of industry contacts and suppliers, put together a capable and professional team, and – most importantly – find sufficient financing, then you can start out with a shop for fabrication work. This setup lets you take on a wide variety of projects, and you can also handle large-scale work or jobs involving difficult metals such as stainless steel for construction use. Putting together all the requirements will be quite a challenge and tests both your business skills and knowledge of the welding industry.
Welding can be seen as a specialised skill, but with an entrepreneurial mindset you'll find many ways to address needs in the construction industry, and beyond with a welding business, through these and other ideas you can find in your preparation.