The hospitality industry was hit hard by COVID-19. As travel restrictions were set in place, hotels, bed and breakfasts (B&Bs), and other types of accommodations had no choice but to close down. Some were able to stay open for quarantine purposes, but others weren't as lucky.
When the restrictions eased down and some accommodations welcomed guests again, the protocols dramatically changed. No hotel guest could pass through the doors without their temperatures being checked. Everyone, including the staff, must wear face masks and observe physical distancing. The surfaces guests and staff frequently touched underwent routine disinfection. And most importantly, parties were low-key, and big gatherings were prohibited.
Until now, even with the vaccinations taking place, the health protocols remain the same. However, weddings still pushed on, but in intimate celebrations, which became a trend last year at the height of the pandemic.
What does this mean for the hospitality industry then, specifically for event venues? With fewer bookings to anticipate and a smaller number of party attendees to serve, will they ever be the same again?
Recommendations by the CDC
The Centers for Disease Control and Prevention (CDC) continues to discourage large gatherings. This guidance is targeted at people who are planning to hold special occasions, like sporting events, concerts, festivals, conferences, parades, or weddings. Ideally, people from different households shouldn't gather.
Event planners should work with state and local officials to ensure that the guidance will be followed. All gatherings must comply with the protocols, or they'll risk spreading the virus further.
Getting vaccinated for COVID-19 isn't your cue to stop following the guidelines and protocols. You should still wear your face mask and practice physical distancing. That's because while you've developed an immune response to the virus, you can still carry it if you've been exposed to infected people. As such, you can transmit the virus to unvaccinated people or those with weakened immune systems, like the elderly.
So if you're planning to have a big wedding ceremony or a corporate event, your event planner will ask you to reconsider. Even if your entire guest list is vaccinated, you'll still be breaking protocols if you push through; what if the crew and caterers are unvaccinated? If you must hold that large gathering, perhaps it's safer to do it at home, without outside help.
Celebrations Will Deviate From Tradition
COVID-19 challenged traditions all over the world. Christmas, New Year, and Thanksgiving holidays saw no large family reunions. But the celebration that changed the most is weddings. From the usual 100 to 150 guests, it boiled down to less than 50.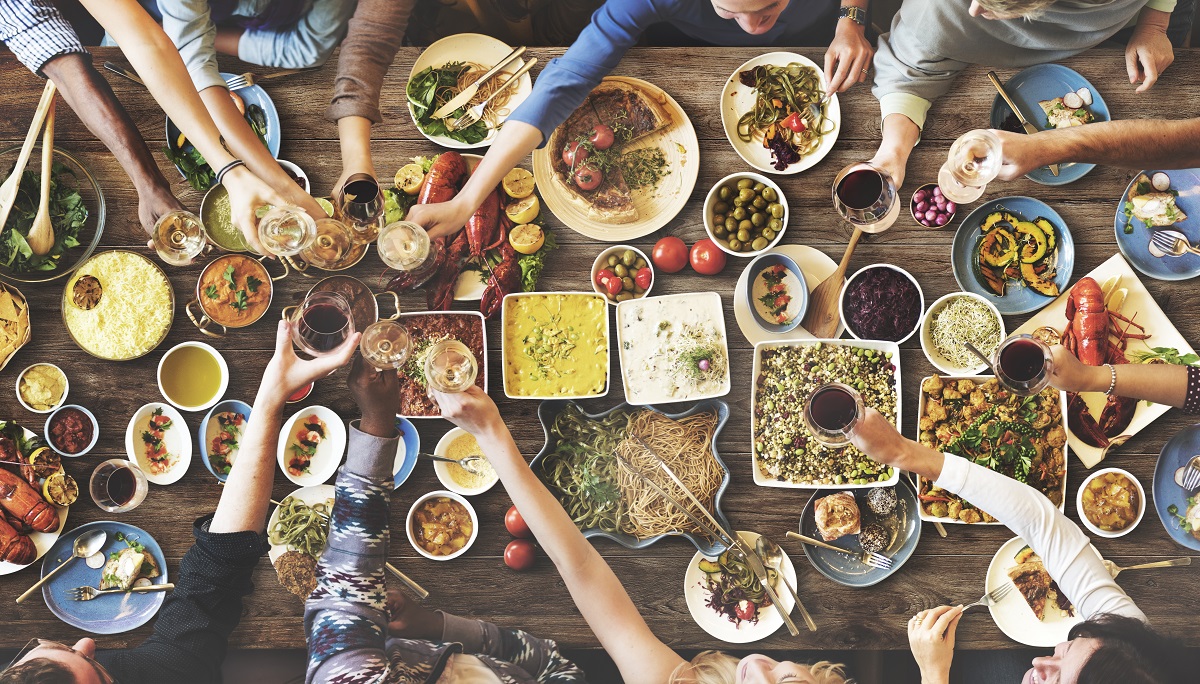 Couples who changed their wedding plans in 2020 either waited it out or downgraded to an intimate ceremony. Some even eloped, because they were uncertain if the old normal can return anytime soon. However, while intimate weddings made couples happy, it may not be the same for event venues and planners. Due to the simpler nature of such weddings, couples were able to DIY, making an event planner unnecessary. And of course, with only a select number of attendees, venues earned lower revenue — unless they accommodated intimate weddings often.
On the brighter side, since intimate weddings are non-traditional, they made good use of outdoor venues. And open-air is less likely to transmit viruses compared to small air-conditioned rooms. As such, bed and breakfasts (B&Bs) became the ideal spot for weddings. Their homely appeal and beautiful gardens provided the perfect environment for relaxation and healing, both of which we needed during the trying times.
How Events Venues Should Adapt to the New Celebration Trends
Event venues, especially those with spacious outdoor party areas, should focus their property enhancement efforts on spectacular commercial landscaping. Not only will it attract bookings, but it'll have some mental health benefits, too.
The COVID-19 pandemic was stressful for everyone, and it worsened the mental health of people who are already dealing with issues. Making your event venue a healing space is the least you can do for your guests and staff. Breathing in the fresh air, basking in the sunlight, and gazing at the beautiful plants can boost cognitive ability, self-esteem, and calm the body's fight-or-flight response. If your gardens are private and peaceful, that's even better, because guests or staff can use the space to meditate. Experts suggest that spending 20 to 30 minutes in nature three days a week will produce mental health benefits.
Because no one can predict the exact end of COVID-19, event planners, venues, and consumers should try to focus on safety first instead of when they could party again. We need to be more considerate to the future we'll create, and our behaviors today will determine that. So don't rush with your extravagant plans while the protocols are still in place. Right now, staying safe and healthy is more important than anything.