The implications of a car accident range from a minor inconvenience to a life-changing event. Whatever the severity, there's nearly always a financial cost involved. Car insurance is a legal requirement for a reason: if you are at fault, it minimises your expenses for auto repairs and medical expenses; if you are the victim, it ensures that you receive compensation for any damage caused.
Filing a claim for car insurance is inconvenient and can be stressful, especially if you are involved in a serious accident. This guide explains what to do when you make a claim.
Gathering Information
Whose insurance policy pays out for an accident depends on who's at fault. If you are involved in a crash, don't immediately apologise as this could implicate that you accept responsibility. Instead, gather as much information as you can, including the driver's name, contact details, car registration number and insurance company and policy number. Note the time and location of the accident, take photos of the scene and record witness accounts.
Submit all the evidence to your insurer right away. They and the other driver's insurer will coordinate to determine which of them will cover the costs of the damage. If the other driver is uninsured, claiming against them will take longer without a guarantee of success. If you have fully comprehensive cover, your insurers will pay. If you only have third party, then you may have difficulty receiving any payment since the driver may not have the funds available. An alternative is to claim through the Motor Insurers' Bureau.
Having Your Car Repaired
Once payments are agreed, the insurer will provide a list of approved garages to assess the damage to your car and estimate repair costs. If you repair your car before this stage, the insurer can refuse to pay. After the assessment, the insurer will tell you if your vehicle is fixable or a write off.
A write off means that the cost of repairs is higher than the car's current value. In this case, you'll receive the current value of the vehicle instead of the cost of repairing it. When this happens, the insurer will recommend the car for scrap disposal.
When You're at Fault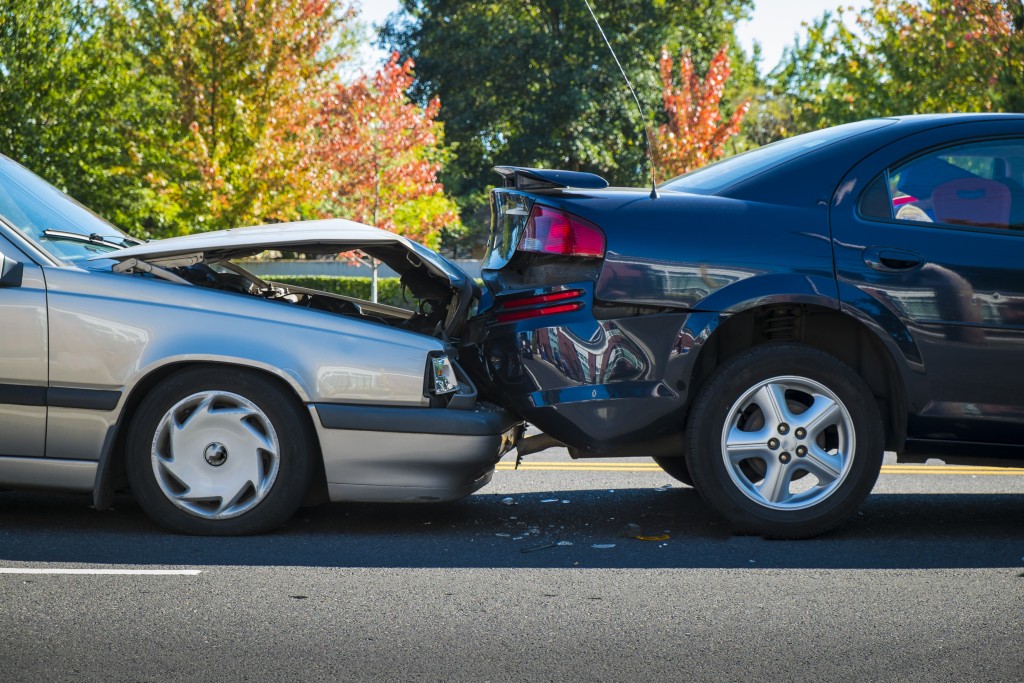 If both insurance companies find that you're to blame for the accident, your insurer will cover the cost of the repair of both vehicles if you own a fully comp policy, or only repairs on the other car if third party cover. In this case, your insurer will coordinate with the other driver for the costs of their repairs. With third party, you will cover the cost of repairs to your vehicle. As a result of the insurance claim, your premium will increase, and you might have to pay an excess amount in your policy. Even if the damage is minor and you decide to pay the cost of repairs instead of claiming from your policy, still inform your insurer. Telling them will not affect your no claims bonus, but keeps them informed of the incident if the claimant refuses to settle.
Being in a car accident can be a traumatic experience. Sorting out repairs or medical expenses will only contribute to the stress. Car insurance provides a safety net to prevent turning the trauma into a financial headache too.