Believe it or not, technology affects all facets of our lives including our homes. Recent technological innovations have led to the rise of smart homes. These are properties armed with the right tools to cut energy costs, improve safety, and elevate home comfort.
Here are four high tech fixtures you should invest in if you're looking to transform your house into a smart home.
1. Motorized window treatments
Manually opening and closing your blinds can be a real hassle especially if your house has many windows. The installation of motorized shades and blinds can save you a lot of time and energy spent on these repetitive tasks. It also allows you to easily control the lighting in your home and resolve any privacy issues.
Automated window installations come in different styles, motor types, and control methods. Aside from the traditional handheld transmitter, you can also operate your blinds with ease using voice control or mobile apps designed for smartphones and tablets.
2. Solar-powered path lights
Apart from illuminating your outdoor area, installing solar path lights is one way to totally cut electricity costs and reduce your home's carbon footprint. They can be positioned anywhere as long as it has access to sufficient sunlight throughout the day. Installation is also easier and can be a DIY project since it does not need complex wiring to function. And because there are no wires, you can set them up around a flowerbed, vegetable garden, or any outdoor area where you frequently work without having to worry about damaging electrical wires.
3. Thermal leak detectors
Thermal leaks can occur anywhere in your home. A detector helps you quickly identify danger spots before they escalate into bigger issues.
Thermal detectors come in different forms. The simplest and often most affordable devices light up when pointed towards an area that shows cold or warm draughts. The gun-like device is incredibly user-friendly and allows quick and simple temperature readings.
Meanwhile, more advanced models employ thermal imaging techniques. For example, an imager, which is basically a special type of camera, is directly plugged right into your smartphone to identify an overheated circuitry or hot spots. The imager translates these images and also provides the appropriate temperature reading.
4. Smart locks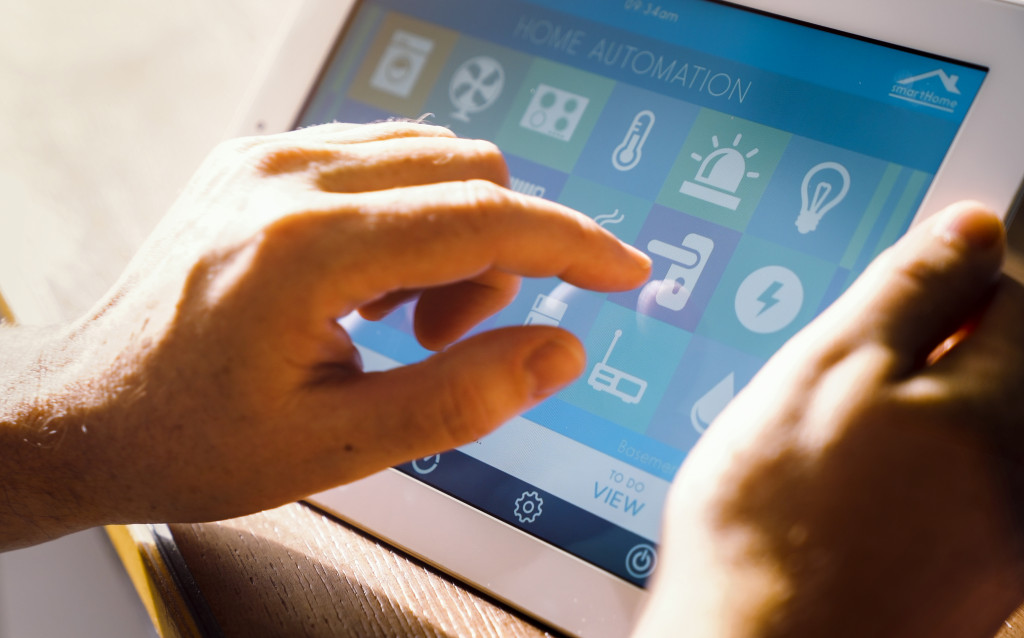 For many homeowners, nothing is more important than their property's safety. A smart lock gives you peace of mind knowing your home is equipped with maximum protection. Some models are designed to monitor who is entering and leaving your home while some allow you to open and close doors remotely. Others can be activated using easy voice commands or signals from other smart home devices. Smart locks do not just secure your home, they also allow you to provide family members and friends quick access without having to issue a physical key.
Today's home innovations have made our lives so much easier. Although building a smart home can seem expensive at first, it is actually proven to be more beneficial and economical in the long run. Equipping your home with the latest technology not only ensures safety and convenience, but also contributes to your peace of mind.